"The UK remains a great place to build cars"
Despite Brexit casting doubt over car manufacturing in the UK, Steve Fowler's been talking to the organisations who insist all is well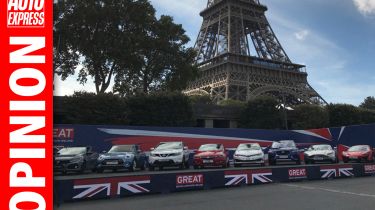 It was a brave move for the car industry's mouthpiece, the SMMT, to put on a show in Paris, on the eve of the motor show, to remind the world what a great place the UK is to build cars.
It was an event planned well before the EU referendum, with the result exactly what the car industry didn't want. But while there's no doubt that the UK remains a great place for car makers to build cars and do business in, there's plenty of uncertainty over what the future holds.
• Paris Motor Show: news round-up
SMMT chief executive Mike Hawes told me: "Business hates uncertainty, but it looks like we'll have exactly that for quite some years – it makes investment decisions difficult for our members.
"Being in the single market is best for the industry – and if we're not, it could well put parts of it in jeopardy. And prices of cars could go up."
Also in Paris was government minister Mark Garnier MP from the Department for International Trade. He was there to do his best to allay fears and to lend his support to the British car industry.
"The British car industry is one of the best in the world, and that's not going to change," he told me. "Our values and economic stability are vital to keep the industry in the rudest health."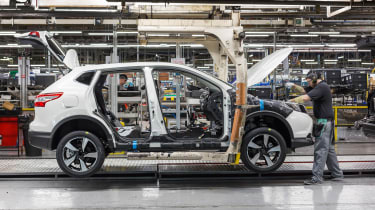 Mr Garnier wasn't able to help with the timescale on trade deals, but tried to reassure us that there were "very clever people working on trade deals in government" and that "zero tariffs on automotive goods going to and from the EU" were the priority.
It's a shame, though, that Mr Garnier's support for the British car industry doesn't extend to his own driveway. When I asked him what car he drove he revealed he has an Audi A3, and that his pick of cars on show was the Aston Martin DB11. Another MP practising what he preaches and keeping it real, then...
Do you think Britain's car industry will stay strong? Let us know in the comments below...