The priciest and prettiest cars of Bonhams' 2017 Scottsdale auction
Bonhams' auction at Scottsdale this year was full of delightful – and expensive – machines. Have a peak at some of our favourites...
2016 was a bumper year for car sales at auction houses around the world, and 2017 looks set to continue along the same lines following a number of significant sales at this week's big event in Scottsdale, Arizona.
Bonhams - one of the many auctioneers taking part - brought together 106 lots which went under the hammer yesterday. The list contained a number of beautiful, multi-million pound machines from across automotive history, as well as dozens of fully refurbished gems for bidders with (relatively) shallower pockets.
• Most expensive cars ever sold
Last year's auction totalled more than £14 million in sales, including a McLaren P1 which went for £1,695,725, a 1962 Mercedes-Benz 300SL which took £1,204,857, and a 1971 Ferrari 365 GTB/4 Daytona Berlinetta which fetched £937,111. This year, however, Bonhams has eclipsed even those hefty figures with total sales reaching nearly £30 million.
We trawled through the catalogue and picked out 15 of our favourites. Check them out below...
1984 Renault 5 TURBO II
Sold for: £80,323
When this Renault 5 was built, it received what Bonhams describes as a "rare" factory upgrade, boosting power from 158bhp to 185bhp. That figure is available at 6,000rpm thanks to the 1.4-litre turbocharged engine.
Having had just two owners since new, this example had less than 17,000 miles on the odometer and was eventually sold for a sum comfortably within its original estimate between £73,000 and £94,000.
1978 Aston Martin V8 Volante
Sold for: £174,034
Constructed at Aston's factory in Newport Pagnell towards the end of 1978, this 315bhp V8 Volante could get from 0-100mph in less than 14 seconds en route to a top speed of 160mph, and was claimed to be the fastest production car in the world back in its day.
Upon completion this model was shipped to the US with left-hand drive and, according to the history file, had done less than 25,000 miles since new. The auctioneers expected it go for £160,000-£200,000, and they were right.
1988 Lamborghini LM002
Sold for: £151,722
Described as "one of the most exciting and exclusive off-road vehicles ever", the LM002 reminds us of a time when Lamborghini wasn't just about lavish supercars. Equipped with a 5.2-litre V12, this vehicle churned out 444bhp when fresh off the production line and had a top speed of 125mph.
Fitted with a 290-litre fuel tank and specially designed run-flat tyres, the car was known as the 'Rambo Lambo' in the US, and another of this vehicle's 327 siblings was owned by three-time Formula One champion Ayrton Senna. Suitors were expected to push beyond the £160,000 mark before the hammer came down, but the winning bid fell just short of that.
2003 Ferrari Enzo
Unsold
You'll be familiar with the Enzo's original specs already: 651bhp from a 6.0-litre V12 and a 0-60mph time of 3.5 seconds. And the brakes were just as impressive as the acceleration, stopping the car completely from 125mph in just 5.7 seconds. At first, Ferrari only planned to make 349 units, but eventually it was tempted into producing 400.
With an estimate of £2,300,000-£2,600,000, this Enzo was one of the most expensive items listed at this year's auction. It has completed just 3,600 miles since new – a meagre 257 miles for every year of its life – and is one of just eight Fly Yellow Enzos to land in the United States. But that wasn't enough for it to meet its reserve.
1963 Jaguar E-Type Lightweight Competition
Sold for: £5,979,662
Amid the success of the D-Type at the 24 Hours of Le Mans in the late 1950s, Jaguar was already working on its E-Type successor. Competition versions showed early promise, but the arrival of the Ferrari 250 GTO prompted a rethink for the British carmaker.
Partnership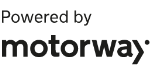 Need to sell your car?
Find your best offer from over 5,000+ dealers. It's that easy.
The Lightweight version – of which only 12 were built – was equipped with an aluminium alloy body to reduce weight, and the 3.8-litre competition engine was upgraded with Lucas fuel injection to push the power up to 293bhp. This car won the Australian GT championship in 1963, and despite missing its eye-watering estimate of £6,100,000-£7,300,000, it was the most expensive vehicle Bonhams successfully sold yesterday.
2015 Porsche 918 Spyder
Unsold
Hypercars that hadn't even rolled out of the factory a couple of years ago are already appearing in auction lists, and Scottsdale 2017 has seen its fair share, including this Porsche 918 Spyder. The top end of the estimate reached £1,200,000, nearly double the original price of the car. Not a bad investment, then.
This 4.6-litre V8 hybrid has 887bhp at its disposal and with a 0-60mph figure of just 2.2 seconds, it is one of the fastest accelerating production cars in the world. Remarkably, its sole, Miami-based owner has clocked up just 817 miles since taking delivery. Perhaps even more remarkably, the auctioneers couldn't shift it.
1952 Ferrari 340 America Spider Competizione
Sold for: £5,176,423
Selling for £5,176,423, this model had been expected to raise between £6,100,000 and £7,300,000. Alas, that was a bit optimistic. This former Ferrari racer is steeped in history, having competed in the 1952 Mille Miglia, the 24 Hours of Le Mans and the Targa Florio. Transmission issues scuppered its chances in each of those races, but its 4.1-litre V12 with Ferrari's larger-spec Weber carburettors did at least give the 340 the power to be in contention.
In the summer of 1952 this car – the 17th of 22 chassis – passed into private ownership, and has since clocked up numerous racing appearances via a series of owners across the globe. The 340 was completely restored by Lord Bamford of Stoke-on-Trent in 2000, and remains eligible for all manner of historic events.
1966 Ferrari 275 GTB
Sold for: £1,405,666
A classic auction is never complete without a Ferrari 275 GTB, and this sale was no exception. This gorgeous silver model – with bodywork famously designed by Pininfarina – was restored in 1991, but had its paint changed to dark blue with a tan leather interior. This was reversed late last year at a cost of around £80,000.
As the last-but-one of the 275 GTBs production run, this example arrived late enough to receive engineering refinements that earlier incarnations didn't benefit from, making it one of the most desirable GTBs of its kind. Even with 42,000 miles on the clock, it was expected to fetch a sum well north of £2,000,000. The acutal price of £1,405,666 will be seen as a slight disappointment.
1989 Lamborghini Countach 25th Anniversary
Sold for: £151,722
Celebrating Lamborghini's 25th anniversary as a manufacturer, this special edition of the Countach was styled by Horacio Pagani and developed in part by triple World Rally Champion Sandro Munari. Though the V12 engine was virtually identical to that in the Quattrovalvole which came before it, the Anniversario produced 41bhp more.
Fitted with the fuel injectors typical of models built for the USA, this Countach differs from most of its counterparts with the rare "wing delete" option removing the rear spoiler. It had clocked just over 6,000 miles since new and with no reserve, was auctioned off for a fraction of its £200,000-£260,000 estimate.
1928 Mercedes-Benz TYP S 26/120/180 Supercharged Sports Tourer
Sold for: £3,904,630
Here's another big money maker. This old-timer commanded an eventual sale price of £3,904,630 following an estimate of £4,100,000-£4,900,000: not bad, considering that it's approaching its 90th birthday. This 6.8-litre Mercedes-Benz TYP S from 1928 was popular with celebrities of the time both in the UK and across the pond, and was labelled as 'The Car of Kings' by American author Herbert Lozier in the 1960s.
It's not hard to see why. With 120bhp to play with – or 180bhp with the supercharger engaged – the 'S' was said to be "a true all rounder" on race tracks and hill climbs alike. At a time just ahead of the Great Depression, Mercedes-Benz struggled with the $7,000 price tag (tens of thousands of pounds in today's money) and made just 174 units.
1966 Chevrolet Corvette Racer
Sold for: £22,758
Not a headline maker, especially having made barely half of its £41,000-£81,000 estimate, but we just love the look of this Corvette Racer. The V8-engined racer is said to generate a whopping 493bhp, and features a four-speed transmission and independent suspension on each wheel.
With a racing history which can be traced back to 1983, the car used to compete in the SCCA GT1 category and in the SVRA A Production class before having its block size reduced. A cosmetic refresh was completed in 2009, but it hasn't raced since then. Hopefully the new owner will return to the track.
1960 Ferrari 250 GT Series II Cabriolet
Sold for: £1,160,232
Much like the 275 GTB, there's usually a 250 GT knocking about in these types of auctions as well. This model – one of only 202 Series II Cabriolets – was the 46th car of a production run totalling more than 900 units. Bonhams believed it would sell for somewhere in the ball park of £1,100,000-£1,500,000, and by the skin of their teeth they were correct.
The 3.0-litre V12 produced 240bhp at 7,000rpm when new, and following a life of frequent participation in road rallies was given a significant cosmetic restoration in 2011. This led to further work to the brake calipers, the overdrive and other mechanical parts last year, ensuring that this 250 GT will be as good as new for its next owner.
1964 Porsche 904 GTS
Sold for: £1,874,222
This 904 GTS was one of the prettiest cars in this year's Scottsdale auction, and its condition is testament to sparing use and careful maintenance since its racing days in the mid-sixties. The car was licensed for road use in 1969, but was almost immediately consigned to very occasional use when the owner at the time married a woman with four children. When he did take it out, it was said to go round corers "like a go-kart."
The 2.0-litre, four-cylinder engine could crank out 180bhp back in its heyday, and having avoided crashes out on the racetrack, its original fibreglass body remains intact. No wonder the auctioneers were seeking a sale price of £2,000,000 or more.
1961 Maserati 3500 GT Coupe
Sold for: £126,733
If you didn't have the budget for the aforementioned Ferraris, an alternative was this Maserati 3500 GT Coupe from 1961. Its 3.5-litre in-line six-cylinder engine had an original output of 220bhp at 5,500rpm, and changed hands a number of times in Italy (including one occasion as a wedding gift) before being shipped to the United States.
Very recently the car underwent a thorough mechanical rebuild – including the engine, transmission, brakes, suspension and electronics – for a total cost of about £45,000, so it should offer a sweet drive for whoever got closest to the £130,000-£150,000 estimate.
1955 Mercedes-Benz 190SL
Sold for: £98,173
In 1954 Mercedes presented a concept car at the New York Auto show: a two-seat roadster with a removable hardtop. The following year that concept made it into production as the 190SL, which – with its smaller, 1.9-litre engine and steady 105bhp output – aimed to be a softer, more accessible version of the 300SL.
This 190SL was stripped down to its monocoque last year as part of an extensive refurbishment, during which the brakes, wheel cylinders, steering systems and countless other components were replaced. The car is said to run as well as it did in 1955, and looking at the result of all that work, there are clearly worse ways to spend the £98,173 sum that was needed to secure this pristine example...
You can view all 106 lots in this auction here. Have we missed out your favourite? Let us know in the comments section below...