"Donald Trump is keen on preserving vehicle production roles in the US"
Donald Trump has been very outspoken about the US car industry - but what does it mean for manufacturers in America?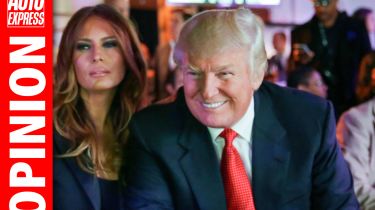 The most powerful, productive and provocative individual in the car world in recent weeks? That person has been – and may continue to be – Donald 'DJ' Trump.
Love or loathe the man who's inaugurated as US President this week, he's a master manoeuvrer and a force for change (some good, some bad). The sort of dude who clearly gets it done. He's achieved much, even before formally clocking on and doing his first proper working day as President.
For starters, minutes after he was announced President-elect on 8 November, he made an unbreakable pledge that his incoming regime will spend billions on road, bridge and tunnel works designed to help road users and the American construction industry. Firms and workers from other nations need not apply!
Weeks later, he in effect bullied Ford into putting a stop on building works at the company's now abandoned vehicle plant in Mexico. Not content with this, he's even warning Toyota (a Japanese firm!) that it too must think carefully before 'exporting' US auto workers' jobs south of the border.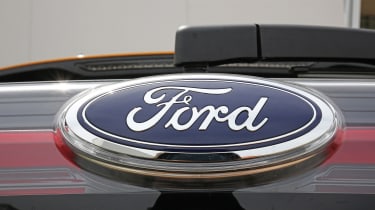 Trump is certainly hinting tariffs or financial penalties might be dumped on some cars by GM, Ford and Chrysler/Fiat if they're built in Mexico, forcing Ford's decision to abandon its latest Mexican factory/recruitment programme and bring those jobs 'back home' to the US. DJ doesn't like 'US auto workers' jobs' going to Canada, either. Put another way, he's keen on preserving and creating vehicle production roles in North America – well, as long as they're inside the bit known as the US.
• Best American cars of all time
Why should we care? Because DJ's next nationalistic step might be to object to US jobs being 'exported' to, for example, Italy, where Chrysler/Fiat recently started building 'American' Jeeps. And what will he make of Britain, where Ford uses Brits – not Americans – to build millions of engines for itself, Volvo, JLR and others? Might he introduce fines on some Ford-powered Jaguars and Land Rovers being shipped to the US because Ford had the temerity to build those engines outside the States?
Never forget, DJ is a nationalist, not an internationalist. He thinks domestically, not globally. This mindset could create major problems for trade, not least with motor manufacturing, which is, and has to remain, one of the most global industries on the planet.
Do you think Donald Trump will do good or bad for the US auto industry? Let us know in the comments below...