"Lack of recharging infrastructure is holding back EVs"
Mike Rutherford finds EVs reliable, fun, and satisfying to drive - so why aren't people flocking to buy them?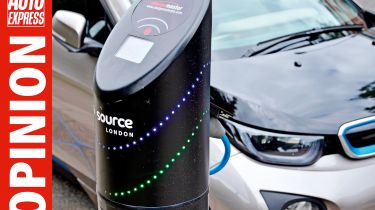 A third of a century behind the wheel of scores of electric vehicles, driven on three continents, has taught me this much: they're often more fun and effective than conventional cars. Assuming their battery packs haven't expunged, they're super reliable and strangely satisfying to live with. Bearing in mind that, whatever a manufacturer says in terms of mileage capabilities on a single charge, halve it. 
Money no object, the EV I'd opt for in 2017 is the REx (range extender) version of the BMW i3, which has a lovely get out of jail – or more commonly, get me home – petrol engine paired with its plug-in battery pack. 
But there are EV downsides, too. For starters, they're not cheap – although Nissan's "from £16,680" offer (or £189 a month lease) for the Leaf means prices are heading in the right direction.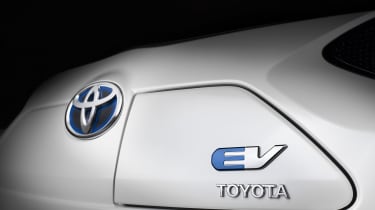 Car makers can't cheat on diesel emission and other borderline-criminal claims, so how come the porkies about the alleged range of their EVs continue? The Go Ultra Low pressure group embarrasses itself when claiming UK motorists "flocked" to buy electric vehicles last year. They didn't.
The same organisation can't be allowed to keep banging on about EV "cost savings", unless it plays fair and acknowledges that, with all costs considered, petrol or diesel cars still remain cheaper to buy/insure/run.  
• Best electric vehicles to buy
But the biggest negative holding back EVs for the masses is the recharging infrastructure – or lack thereof. If you haven't got a wall box (they're essential) at home or work, be prepared for a 'public recharging network' that's increasingly like the 'public phone network' – woeful. 
On my last visit to a charging unit close to a motorway a few days ago, the machine was out of order, filthy and showed signs of rust. Thankfully I was in a petrol-electric rather than a pure electric car,so was at least able to pump in some unleaded in order to get home.  
Electric car makers can't just stand back and rely on uncaring councils, governments or entrepreneurial types to install, clean and maintain charging units at the roadside. Same goes for hydrogen stations: if they want us to drive expensive 'alternatively fuelled' vehicles, it's logical they provide us with alternatives to the current, hopelessly inadequate recharging network. The last hydrogen car I drove had to be transported to Germany by truck for refuelling. Now that's what I call eco-mental. 
What do you think the future holds for electric car charging? Let us know in the comments...