Start-ups: how to create your own car app
You have an idea for an app to help drivers, but how do you make it happen? We find out from two young entrepreneurs at a digital start-up
Smartphone app development is the latest hunting ground for entrepreneurs looking to make their fortune. Scan the online stores of your relevant device and you'll find hundreds of new and exciting apps hitting the screen for download each week.
That makes standing out in such a crowded market – and bringing something completely unique and useful – a tricky business. Get it right, though, and there's certainly money to be made.
That includes in motoring, too. You just need to look at the range of different apps available, from parking to dash cam functions and sat-navs to fuel prices, all aimed at making the everyday driver's life that little bit easier. The Driver and Vehicle Licensing Agency (DVLA) is even going digital, as it develops an app for the driving licence.
However, even with the perfect concept, it's not easy to take that idea and develop it into a fully fledged company. So just how do you get a start-up off the ground? Auto Express caught up with Ed Craddock and Will Beeching, who run their own digital agency in Ashford, Kent and have just begun the start-up journey as they develop their PassPilot app.
PassPilot is a tool for learner drivers and aims to help students find instructors, book lessons and track their progress, while instructors can access a huge pool of potential customers and store learning aids. The app can also feature instructor specialities such as training nervous drivers, while a rating system would be employed similar to TripAdvisor or Uber. Future development could see the app link up with the DVLA for approved driving instructors, and it's feasible that insurers or manufacturers could advertise policies or new cars to soon-to-be drivers.
A test booking function is being worked on, too, which will search for cancellations and book students in so they can move to an earlier test slot – an attractive USP. Will explains the idea behind the app: "My girlfriend wanted to find an instructor but there was nothing like it on the web or as an app. It's an industry that hasn't been brought up to date – a lot of it is word of mouth."
The pair did some research on forums, speaking to ex-learners, current students and instructors to see if it was worthwhile developing. The general reception was "how is there not something like this?". Will added: "It's not the first idea we have come up with, but it's the one that really excited us and can bring a benefit to users." Armed with feedback, Will and Ed took the next step: prototyping.
That stage is now complete, with Will and Ed using their own skills to design the user interface. This is a process that would normally take up to six weeks, but with the pair working in their spare time, it took just a few days.
• How to get your driving license
Ed said: "We've been building ideas for other people and we thought 'What can we bring to the market that's a new idea?'. That's what we're motivated by." With the layouts and functionality mapped out, the next step is development and for this, the pair need investment to get a software guru on board. To take the plunge, a start-up needs around £20,000 to get the app developed, and a further £150,000 to run the business for a year – including all the cash required for marketing the app and getting it on as many devices as possible. Investors wanted to see more than just a prototype, though, before parting with their cash – so Will and Ed have begun their own web development to give a flavour of the system, with a beta version of the site.
Partnership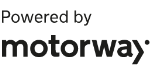 Need to sell your car?
Find your best offer from over 5,000+ dealers. It's that easy.
In the long term, revenue will come from £1 of each lesson booked through the app being diverted back to the company. To enable this – or any app – to make money, it needs to be marketed correctly. For PassPilot, that means social media such as Facebook and Instagram to target learner drivers. Positively, thousands have already signed up online to show interest in the app once it goes live.
Initially, the duo are focusing on the south-east, with the app slated for release in 2017 – and hope to reach 24,000 lessons per week booked through the app.Right now, these goals are a way off – but as so many apps in the past have demonstrated, get it right and a small start-up can grow into a huge success story. 
Top tips for start-ups
1. Always do your research
Don't try to force the product. Ask if there is a problem or a need, and then bring the solution. Make sure the business plan is decided upon.
2. Fully understand the app
Know how the app will work and make sure the design is easy to use – and benefits people. Nobody will return to an overly complicated app. 
3. Generate a pre-user base
Marketing of the app should be done before the launch to generate interest for when the app is ready to go. This will assist with securing funding from investors or through crowdfunding.
4. Give the app plenty of exposure
Once it's ready, the app needs to be seen and used by as many users as possible. This is where the marketing budget will be spent, and pre-user base utilised.
5. Continue to improve it
While it's fine to release a polished app, generating updates and new versions on a regular cycle is vital to keeping users coming back. Responding to what extra functions users are demanding is important, too.
Do you have a great idea for a motoring app? Why not let us know in the comments...