'Sadiq Khan wants to scrap diesels that he and Labour helped put on the road'
Mike Rutherford looks at the bleak future for diesel cars on the UK's roads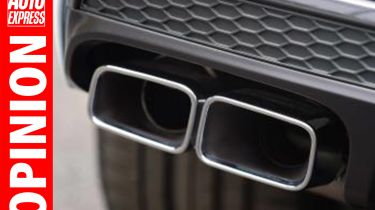 Sadiq Khan – the former stand-up comedian, discrimination solicitor and human rights advocate – is hardly a household name across Britain. But he is the Mayor of an influential, densely populated urbanisation called London.
The Labour man is responsible for its nine million-plus residents, plus millions more visitors and tens of millions of drivers and public transport users who commute into the capital. I'd argue this mere Mayor is responsible for more citizens and vehicles than the leaders of Scotland, Northern Ireland and Wales put together. Scary, eh?
What's more, he's the ringmaster of the £10billion-per-annum Transport for London (TfL) circus and its poor-performing buses, trains and bicycles. Khan detests the sort of motor cars 99 per cent of us drive. Thus the introduction, from October, of his extra £10-a-day 'T-Charge' which targets the most polluting cars and vans – mainly pre-2006 models of which there are around 10,000 a day. Add on the rip-off £11.50 'congestion' tax that conveniently excludes his gross-polluting diesel buses, coaches or taxis and it'll cost £21.50 a day to drive into London – around £5,000 a year. That's legalised theft.
Khan is also dropping more hints about banning diesels (but not his beloved buses) than any other leader. Hope I'm wrong, but I suspect step one for Sadiq will be to scrap perfectly decent diesels from London.
I reckon, even on his tod, Khan is the biggest and perhaps only genuine threat to the ruling Tory Government. When the Labour party hits rock bottom, who better to sweep to the rescue? And could Khan then team up with the Tory-hating SNP, anti-car Lib Dems and eco-friendly Greens, fronting a coalition that might just be electable?
And that'll be his moment to ditch diesel cars nationwide. Even now, Khan is calling for the Government to pay motorists £3,500 to scrap their diesels. That's a cheeky 'demand', but it's sickeningly hypocritical, too.
How so? Because many were bought in good faith by motorists in the final months of the last Labour Government, which encouraged and subsidised consumers to junk existing petrol cars for high-MPG diesels. And guess what? Khan was the Labour transport minister at the time. The London Mayor is now demonising and wanting to scrap diesel cars that he and his Labour regime helped put on the road in the first place.
Do you agree with Mike? Let us know in the comments section below...