'Let's celebrate our great car-making nation'
After revealing our list of the best British cars, editor Graham Hope wades into the debate about what actually constitutes a British car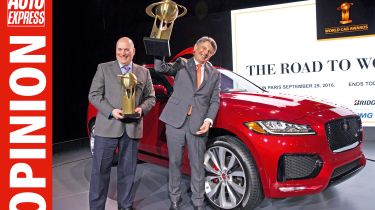 One topic sure to spark a heated debate among car fans is what constitutes a British car. To some it's a model created here. To others it's one wearing the badge of a recognisable British brand.
And then there are those who insist foreign ownership effectively means some of our most famous brands can no longer be considered British. Strangely, this seems quite particular to petrolheads; I rarely hear football fans complain that Chelsea are Russian or Manchester United American, for example.
Here at Auto Express, we believe that cars developed and built in the UK should be considered British, and this week we celebrate our 50 greatest models of all-time, as chosen by some of the country's leading lights in the global auto industry, as well as the expert team on your favourite weekly mag.
It's a countdown sure to split opinion – I for one was disappointed one of my own favourites, the Jensen Interceptor, didn't finish a little higher. But one thing abundantly clear from the list is that it is far from a celebration of past glories. There are significant current models on there which prove yet again that in some areas of the market, British cars continue to set standards unmatched by foreign rivals.
• Top 50 all-time greatest British-built cars revealed
That much was reinforced elsewhere last week, when Jaguar's F-Pace was deservedly named World Car of the Year. As Britain enters Brexit negotiations, it serves as a timely reminder of how valuable our car industry is, and how much it needs protecting.
What a coincidence, too, that in this week of all weeks, MG chose to tease us with a sports car concept. In truth, there's very little about MG that's British anymore, but our survey showed a lot of love for the old MGB. If any car can revive the current MG's fortunes, a spiritual successor to the classic two-seater surely stands a better chance than most.
What do you think constitutes a 'British' car? Let us know in the comments section below...