In-car adverts could fund free autonomous travel, says VW strategist
VW's Johann Jungwirth thinks autonomous cars will allow advertising that could pay for free transport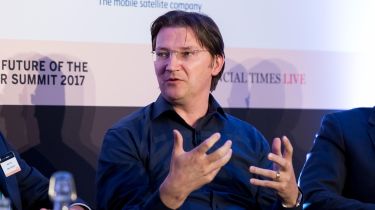 Autonomous cars could offer free journeys based on advertising by the middle of the next decade, according to the man in charge of the VW Group's digital strategy.
Johann Jungwirth, who moved from Apple to become Volkswagen's Chief Digital Officer in late 2015, believes that self-driving cars will open up new possibilities for car manufacturers to feed advertisements through to customers. Speaking at the Financial Times Future of the Car Summit, Jungwirth said, "Above 90% of in-car advertising will be in self-driving vehicles, so autonomous technology will be a real game-changer in this.
• All you need to know about self-driving cars
"There are lots of opportunities. Even on small screens like our smartphones, there's a huge amount of advertising revenue per year. So consider the potential on a large OLED screen on a vehicle like our Sedric [the VW Group's autonomous concept, unveiled at the Geneva Motor Show in March].
"Think about Nike as an example. They're offering a new shoe through in-car advertising, and you can bring people to the store directly. We'll know if they've been driven to the store, and we can also know if they're tried on the shoe or bought the shoe."
Jungwirth believes that those who want access to cars as a vital mobility service - through a car-sharing scheme and based on autonomous technology - could benefit from commercial tie-ups. "If we consider the basics - like getting to the grocery store, or the doctor - then these journeys could be funded by advertising," he said. "A basic message could pop up and offer the ride for free."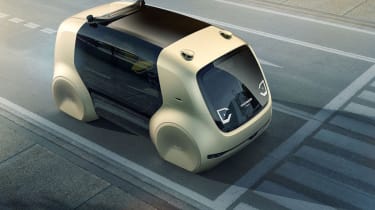 He added, "The key game-changer is self-driving technology. Because then elements like advertisements and content, all of that distraction becomes a non-issue."
Car companies will need to invest heavily in software development to ensure that they continue to deliver customer experiences to match their current brand values, Jungwirth stated. "We are not software companies yet," he said. "My biggest mission is to transform the VW brands, making them vertically integrated, as a hardware, software and services company. That's one of the biggest moves. I see a lot of opportunity over the next three to five years but you will see more acquisitions in the automotive space."
Would you like to see autonomous car journeys paid for by advertising? Let us know in the comments.