Operation Snap: Dash cam footage scheme extended to cover all of Wales
All four police forces in Wales will now be able to quickly and efficiently process dash cam footage as evidence of driving offences
A new police-led initiative has been created in Wales that allows motorists to upload dash cam footage as evidence of driving offences, following a successful pilot programme by North Wales Police. 
Previously drivers would contact one of the four police forces in Wales individually about using dash cam footage as evidence. However, processing this could take up to 15 hours of police work before a penalty could be sent out. 
Now, all four police forces in Wales have linked up with the Go Safe partnership where drivers are in charge of processing their own videos, describing the incident, details, as well as uploading the footage. The Go Safe network will then determine in which police force's jurisdiction the incident took place and forward it to the relevant authority who now only has to verify the evidence to determine whether a warning, fine or even a court summons is in order. This is expected to cut roughly 12 hours of police work per case. 
Sergeant Ian Price of Dyfed Powys Police told Auto Express: "This isn't a new concept, we've previously accepted dash cam footage as evidence, but what this does is save police hours when it comes to processing the footage." 
The scheme has its beginnings in a pilot programme called Operation Snap. Back in May, Auto Express visited the North Wales Police who became the first force in the UK to adopt a system of quickly processing dash cam footage. 
Read on to find out how it all works.... 
Operation Snap - the future of roads policing in the UK 
With strapped budgets and falling staff levels over recent years, police forces across the UK have appealed to a number of civilian groups, from driving instructors to community watch groups, to help report crime.
Now the thousands of dash cam users on the road could be added to the list, as North Wales Police recently became the first force in the country to adopt a new system that makes it possible to penalise dangerous drivers recorded by other motorists using the cams in just minutes.
The project is called Operation Snap, and North Wales Police says dash cam footage will "undoubtedly" form a part of the future of roads policing in the UK. With the ability to fine reckless drivers being made easier than ever, the force hopes that road safety standards will improve, as drivers become aware their actions may be recorded by other road users and sent to the authorities. To find out how the innovative system works, Auto Express headed to Bangor to see the benefits dash cams are bringing to safety. 
"We've always had people report incidents they witnessed on the road. Previously, they'd come to us in person," says Sergeant John Roberts of the North Wales Police. "In recent years, we've had a lot of dash cam footage sent in. But even with the video as evidence, each incident still takes a long time to process."
The existing framework sees no advantages in receiving video evidence over incidents described in person, which means that forces have to set up interviews, arrange visits to meet the offender and the witness, then file several notices before a prosecution file is submitted. Roberts says each video sent to the police involved around 15 hours of police time before a penalty could be sent out.
Partnership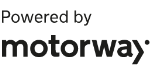 Need to sell your car?
Find your best offer from over 5,000+ dealers. It's that easy.
• Police cars: the world's best and worst
The lightbulb moment for Roberts was when he realised that a much easier system already existed for dealing with motorists caught committing a driving offence on camera. "The tens of thousands of drivers caught by speed cameras each year are processed differently," he explains.
The footage acts as the only evidence needed and offenders can either accept it and face the penalty, or dispute it and go to court. The legislation governing driving and speeding offences is the same, so Roberts worked out how to apply the speeding process to all dangerous drivers.
The end result was Operation Snap, which streamlined much of the process online. Drivers recording reckless behaviour on the road can now contact North Wales Police on its website and fill in a short description of the event.
The officers then review the description and will ask for a copy of the footage. Roberts and his colleagues then send a driving offence to the driver if deemed worthy. As with speeding fines, the driver caught can either accept the penalty, or dispute it and go to court. By transferring the process online, North Wales Police has cut the amount of police time involved per video from 15 hours to just 15 minutes, leaving more time to attend other cases.
• Best dash cams on sale right now
Since launching Operation Snap in October 2016, the force has received over 100 video clips and sent out 80 penalties. Only two cases have been appealed so far, and neither was successful. Roberts showed us clips he had received of drivers overtaking on double lines right before blind bends, others using mobile phones and instances endangering motorcyclists.
All are examples of genuinely dangerous habits which would have gone unpunished had the public not recorded them. He argues the scheme isn't a money-making exercise for the force, nor is it a call for drivers to head out and act as vigilantes. "That's the last thing we want," he states. Instead, Roberts points out that people have always contacted the police about dangerous driving, and the only difference with Operation Snap is that it's quicker and more efficient to review every case.
"Operation Snap isn't about catching people; it's about changing behaviour and hopefully acting as a deterrent against bad driving," says Roberts. "If drivers think twice before overtaking on double lines because they think they might be reported, that makes the roads a safer place." 
Roberts also advises drivers not to send footage in unless there's a clear driving violation, as anyone who does so has to agree to go to court in case the offender disagrees with the evidence.
Outside North Wales Police, only South Wales Police has adopted Operation Snap so far. The other 43 forces in the UK are still spending around 15 hours on each video.  "Despite strong interest from a number of forces, there are some obstacles that need to be overcome," says Roberts.
The first issue North Wales Police faced was a technical one – it couldn't download the footage to its servers in case of viruses, and so it installed a separate server connected to a non-police computer. For a small force like North Wales Police, it's an ingenious fix, but larger forces like the Metropolitan Police would need a more elaborate solution.
To help bridge the gap, dash cam company Nextbase is launching a new scheme in May where any user can upload footage for just police forces to see. With both the dash cam industry and police forces backing the scheme, Roberts sees it as part of the future of roads policing: "I believe this kind of system will be implemented across the UK."
CCTV cameras, computer webcams and smartphone cameras have attracted a wide range of public debate over safety versus privacy, and dash cams will undoubtedly raise concerns. However, if the end result is safer roads, then it's a tough case to argue against.
Do you own a dash cam? Tell us how you use it in the comments section below...