Police cars: the world's best and worst
We delve into the magical world of the police car, taking in the fastest, most exotic and most inappropriate police cars on Earth
A good police car should be fear inducing or reassuring, depending on which side of the law you're on. The bright colours and flashing lights intentionally make them some of the most recognisable vehicles on the road but take away the markings and most police cars are pretty uninspiring, everyday cars.
Not all of them, though! We're here to round up some of the most interesting police vehicles from around the world, alongside some of the more major disappointments. From thrilling supercars to models that clearly weren't up to the cop car job, there's a bigger range of different police cars out there than you might imagine but our guide to the best and worst police cars will reveal all. 
Police forces in the UK suffer from a severe lack of impressive police cars. Admittedly, it's not always financially practical for the local constabulary to spend thousands on a McLaren or a fleet of Range Rover Sport SVRs and tax payers might have something to say if they did. But a high speed chase or patrol around town would be far more impressive in almost anything other than BMW 3 Series or Vauxhall Astra. 
In truth, high-performance police cars are mainly used for PR events, as talking points to highlight road safety and sensible driving or as a way for manufacturers to promote their latest models. Police supercars do become more necessary in places like Dubai where a Vauxhall Astra wouldn't have a chance of catching the hypercars that are commonplace on the streets. 
Even on the rare occasions that a police supercar can be justified for operational reasons, there are some serious drawbacks, space being a crucial one. If officers tried to cram a criminal into the back of a Lamborghini it's they who'd be in line for a charge of GBH and any repair bills would blow most police force budgets in a single swoop. Let's put the practicalities to one side though and check out our list of the world's greatest, and most disappointing, police cars...
The world's best and worst police cars
We're starting with some of the most impressive police cars of recent years but scroll down the page to find a sorry selection of the less capable models.
Honda NSX
Engine: 3.2-litre V6
0-60mph: 5.0 seconds 
Top speed: 168mph
Partially  developed by Formula One legend Ayrton Senna, the original NSX was a masterpiece, with a V6 VTEC engine, timeless Pininfarina design and a cockpit inspired by a fighter jet. The police officers of Tochigi prefecture must have felt like they'd won the lottery when they were given an NSX in the early nineties to deal with speeders. Imagine being pulled over by one of these; you could have dined out on that tale for the rest of your life. 
Lykan HyperSport 
Engine: 3.7-litre twin-turbo 6-cyl
0-60mph: 2.8 seconds 
Top speed: 242mph
The UAE is arguably the capital of conspicuous consumption, so why not blow the budget on an extreme police car or two? That might explain the arrival of the Lykan HyperSport on the Abu Dhabi fleet in 2015. The HyperSport is built by Lebanese firm W Motors and its figures give you an idea of what it's about: the 3.7-litre twin-turbo flat-six engine produces 750bhp for 0-62mph in 2.8 seconds, and the top speed is 242mph. Its trump card, though, is its rarity – the Abu Dhabi police's HyperSport was one of only seven made.
Dodge Charger
Engine: 5.7-litre V8
Power: 370bhp
Partnership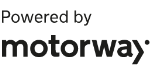 Need to sell your car?
Find your best offer from over 5,000+ dealers. It's that easy.
As countless Hollywood movies have demonstrated over the years, American police can be quite fearsome. So it's no surprise that there's a version of one of the country's most celebrated muscle cars specifically for US cops. The Dodge Charger pursuit car is available with a 300bhp 3.6-litre V6, but forces that really want to keep up with criminals will opt for the 370bhp 5.7-litre V8 version, which sprints from 0-60mph in less than six seconds. Intimidating!  
Bugatti Veyron
Engine: 8.0-litre quad-turbo W16
0-60mph: 2.5 seconds 
Top speed: 253mph
Dubai's police fleet has been the stuff of legend for years, with the likes of a Lamborghini Aventador, Ferrari FF and even an Aston Martin One-77 at officers' disposal (see below). But the force took one-upmanship to a new level in 2017 when it added a Bugatti Veyron. Capable of 253mph, it was sure to outpace anyone foolish enough to try speeding in the Emirate. But its day-to-day role was actually more mundane, with coppers using it to engage tourists and the general public. An expensive way to market yourself for sure, but if you have the money, why not?  
Subaru Impreza 
Engine: 2.0-litre turbo
0-60mph: 5.0 seconds 
Top speed: 160mph
The nineties Impreza turbo will forever be remembered for its exploits in the World Rally Championship, and the WRX STi road cars it spawned. Amazingly, Humberside Police adopted the Impreza – complete with gold wheels – on to its fleet and the turbocharged 4WD Subaru proved a highly effective pursuit car. Its performance was predictably muscular, with 0-60mph in five seconds and a 160mph top speed, while the car's suspension was even modified to allow speed bumps to be negotiated at 70mph.  
BMW i8
Engine: 1.5-litre plug-in hybrid
0-60mph: 4.4 seconds 
Top speed: 155mph
Pride comes before a fall, as the Czech force learned after it took delivery of a BMW i8 in May 2017. The 357bhp plug-in hybrid charger is capable of 0-62mph in 4.4 seconds, and the six-month trial – courtesy of a loan from BMW itself – was announced with great fanfare. But within weeks the test was over, after one of the police drivers crashed the i8, causing significant damage. The trial was aborted, and a sheepish BMW had to confirm that costs for the necessary repairs would be covered by an insurer and not borne by taxpayers.  
Alpine A310 V6 
Engine: 2.7-litre V6
Top speed: 137mph
Yes, we know there are already police versions of the current Alpine A110 sports car. But for sheer wedgy loveliness, what can beat this blue beauty? The A310 had been introduced back in 1971, but in 1976 it was given a fresh lease of life with a restyle and the addition of a 148bhp V6 engine, in a bid to make the French coupe a serious rival for the all-conquering Porsche 911. It impressed the Gendarmerie sufficiently for the force to add the car to its fleet in 1981, and it provided sterling service for a further nine years. 
Ford Mustang Mach-E
Engine: Electric
0-62mph: 3.7 seconds 
Top speed: 111mph
The all-electric Mach-E SUV has been a great success for Ford and it's looking to do a similar job with the police. The brand showed this Mach-E police car concept at the Emergency Services Show in 2021, as a potential green option for UK forces to add to their fleets. The GT version of the new Mach-E does 0-62mph in 3.7 seconds with a top speed of 111mph and several forces have shown an interest in a police edition. 
BAC Mono
Engine: four-cylinder 2.5-litre Mountune, 305bhp
0-60mph: 2.8 seconds 
Top speed: 170mph
Home of the famous TT races, the Isle of Man has a road network where, in places, there are no upper speed limits, so it felt like a natural fit when the local constabulary added the BAC Mono to its fleet in 2017. The 305bhp single-seater weighs just 580kg and is capable of 0-60mph in 2.7 seconds, and 170mph. At about £130,000, the Mono may not have been cheap, but it was the perfect choice for keeping up with those speed freaks who got a little too exuberant while exploiting the derestricted roads.
Rolls-Royce Ghost Black Badge
Engine: 6.6-litre V12
0-62mph: 4.8s
Top speed: 155mph
The somewhat expensive Rolls-Royce Ghost Black Badge is an unlikely choice for a police car, but for police drivers seeking a luxury patrol vehicle this would be a top pick. Rolls-Royce showcased this example at the Chichester police station open day, close to its manufacturing headquarters at Goodwood, Sussex, to show its support for the Sussex Police and local community. The Ghost would not be the most economical or even sensible choice for an emergency vehicle but it would look great as part of a police escort. Unfortunately, it didn't become a permanent addition to the Sussex police force's fleet.
Skoda Kodiaq vRS
Engine: Biturbo 2.0 TDI diesel
0-62mph: 7.0 seconds
Top speed: 136mph
While not necessarily a cool police car, Skoda's Kodiaq vRS would certainly be an intimidating sight to see hurtling towards you in your rear view mirror, and it's a far more realistic option than most on this list. Its four-wheel drive system and 237bhp mean that the lawless have little chance of escaping the UK bobbies. 
While many standard features remain such as the 20-inch alloy wheels and dual exhaust pipes, there have been some additional police spec upgrades. Some not so standard features include 360-degree visibility thanks to powerful LED signal lights built into the front screen, grille, tailgate and number plate – plus a 100-amp three-tone siren and roof-mounted emergency lights to top it off. 
Nissan GT-R 'Copzilla'
Engine: Twin-turbo V6, 562bhp
0-62mph: under 3.0 seconds
Top speed: 196mph
Alright, so there's no additional performance bolted onto what is otherwise a standard GT-R, but nonetheless Nissan did brilliant job styling this one-off 'Copzilla' for the 2017 New York Motor Show. Adorned with Skyline Metro Police Department motifs, the flashing lights and gigantic roof-mounted spoiler complete a terrifying look. Who would dare try and outrun a copper driving one of these?
Ford Focus RS
Engine: 2.3-litre 4cyl turbo
0-62mph: 4.7 seconds
Top speed: 165mph
Back in the 80's, the Essex and Suffolk Police tried out a Ford RS200 to see if it would work as a patrol car. Despite reporting it as a 'stunning hit' it never did go into full use. Thirty years on, though, a new fast Ford hit the fleet – the Focus RS. With 345bhp under the bonnet, it's certainly not short of pace – and unlike the RS200, it offers up rear doors for transporting suspected criminals, and a boot large enough to store traffic cones. Plus if they get bored, the officers can try out 'Drift Mode' on a deserted stretch of A-road.
Volvo V90
The Swedish police force took delivery of some shiny new Volvo V90 estate cars in 2017. It's not hard to see why – we very much like the V90 here at Auto Express, and it appears the Swedish police force do too. The V90 was tested to the limit in the country's stringent police car tests and scored 9.2 out of 10 – the highest score every achieved by a car at the time.
The overall comments on the car were that the "chassis, steering, suspension, traction control and powertrain all show exemplary performance. Quick lane changes at high speeds feel almost deceptively easy, the car does what it is told to do and shakes off lateral forces without any protest." 
Caparo T1
Engine: 3.5-litre V6, 345bhp
0-62mph: 2.5 seconds
Top speed: 205mph
The Caparo T1 is less of a patrol car and more of a high-speed pursuit vehicle. The mid-engined, rear-wheel-drive two-seater was put into police livery by London's Metropolitan Police. It can blast from 0-62mph in just 2.5 seconds, and while it's unlikely to hit its 200mph-plus top speed in any pursuits down the Hackney Road, at least it'll get people moving out of the way. Designed by the engineers behind the McLaren F1, the Caparo won't give offenders much chance to escape.
Ford F-150
Engine: 5.0-litre V8, 385bhp
0-62mph: 6.6 seconds
Top speed: N/A
Few vehicles are more intimidating than the massive Ford F-150 pick-up – but in America, it's a staple of life, and has been the best-selling vehicle for years. So, just like the British police forces use the best-selling Ford Focus, it follows that American forces should use the F-150. The Police Pack is available on SuperCrew and SuperCab F-150's fitted with either the 5.0-litre V8 or 3.5-litre EcoBoost engines, and is fitted with all the equipment you'd expect from a police vehicle. Don't expect to see it on these shores, though.
Mercedes GLE Coupe
Engine: 5.5-litre V8, 577bhp
0-62mph: 4.2 seconds
Top speed: 155mph
Aussies love a V8, and with the GLE 63 S Coupe the Australian police force even get two turbochargers tacked on as a bonus! The sleek coupe body might not be the most practical for transporting prisoners, but the jacked-up ride height should make mincemeat of the rough outback roads. This was only a loaner car, though, from Mercedes in Australia – as it was part of a campaign to boost road safety in Victoria.
Porsche 911
Engine: 3.8-litre Boxer 6cyl, 370bhp
0-62mph: 4.5 seconds
Top speed: 186mph
The Porsche 911 sports car is a global icon so you can't blame the Berlin police for wanting to sample its delights with their own 2005 model, which has been fettled by German tuner TechArt. This 370bhp machine can cover 0-62mph in only 4.5 seconds 
on the way to a 186mph top speed, and helps keep wayward Berliners on the right side of the law.
Mercedes CLS Brabus Rocket
Engine: 6.3-litre V12, 720bhp 
0-62mph: 3.2 seconds 
Top speed: 227mph 
Not content with the 911, the German authorities were also treated to this Brabus-tuned MkI CLS, dubbed the Rocket. With a top speed of 227mph and 720bhp on offer, it's not hard to see where it got its name from. Brabus gave it all the kit needed to keep the added power in check. Unlike some of our other hot cop cars, it'll also fit a couple of offenders in the back.
Lotus Evora
Engine: 3.5-litre V6, 345bhp 
0-62mph: 4.4 seconds 
Top speed: 178mph 
Used by Italy's national military police, the Carabinieri, this fully liveried version of the Lotus Evora caused quite a stir. It delivers 345bhp and is capable of 0-62mph in 4.4 seconds, so is a match for most traffic on the country's autostrada. Lotus also takes care of maintenance and trained the drivers on how to handle the sports car. The Norfolk police force took delivery of one, too, but was for engaging the public rather than chasing crooks.
Jeep Wrangler
Engine: 2.8-litre diesel
0-62mph: N/A
Top speed: N/A
Yet another entry for the Carabinieri, but this time it's a competent off-roader. FCA delivered the 2.8-litre diesel Jeep Wrangler to the Italian paramilitary police to help patrol an area of the Italian east coast. While it is not the most powerful car on this list, it is one of the most capable off-road. This is helped in part by something called the Mopar One Pack, which brings with it a 2-inch lift, 17-inch Gladiator wheels and additional flares on the front and rear wheelarches.
Spyker C8
Engine: 4.2-litre V8, 400bhp
0-62mph: 4.5 seconds 
Top speed: 187mph 
This Dutch supercar was fittingly daubed in the red and blue colours of the country's police force. It also has a specially made stand to hold the light bar, as there's nowhere for a standard static bar to be fitted. And the rumbling Audi-sourced V8 has would-be criminals thinking twice.
Lamborghini Huracan LP 610-4
Engine: 5.2-litre V10
0-62mph: 3.2 seconds
Top speed: 202mph
The Italian Police didn't have long to wait to get their hands on the new Lamborghini Huracan. The fully-liveried Huracan Polizia was given to the Italian State Police by Lamborghini complete with the all important blue lights. The car's 5.2-litre V10 develops a crook-catching 602bhp.
Ford Shelby Mustang Roush Edition
Engine: 5.0-litre V8 
0-62mph: 4.5 secs
Top speed: 147mph
You can count on Dubai for a bit of motoring madness and it appears the police are partial to some flash cars. Among the fleet of supercars the local constabulary get to run around in is this Ford Mustang. It's not just any Mustang though, it's a special edition 'Roush' Edition - complete with a 575bhp V8. We can only imagine the sound of this muscle car echoing across the dunes. 
Aston Martin One-77
Engine: 7.3 V12, 750bhp 
0-62mph:  3.7 secs 
Top speed: 220mph
This is as special as they come from the legendary British maker. As the name suggests, the Aston Martin One-77 hypercar was a limited release of just 77 models worldwide. Beautifully hand-crafted materials and an obsessive attention to detail mark the car out. It's no slouch, either, with 750bhp from a V12 and a top speed of 220mph.
Bentley Continental GT
Engine: 6.0 W12, 567bhp
Top speed: 197mph 
0-62mph: 4.3 secs  
Another British car, the Bentley Continental GT is a fine choice due to its superb refinement and quality. It's hand-made at Bentley's famous Crewe factory, and every effort is made to produce the perfect car, tailored to buyers' every request. The 6.0-litre W12 engine in this car catapults the GT to just shy of 200mph, and dispatches the 0-62mph sprint in 4.3 seconds.
Ferrari FF
Engine: 6.2 V12, 651bhp
0-62mph: 3.7 secs  
Top speed: 208mph
Practical and Ferrari are two words you rarely hear in the same sentence. The Ferrari FF is one exception, though, because it is a genuinely practical supercar with space for four occupants in a shooting brake bodystyle – the perfect choice for  transporting criminals to the station quickly, thanks to its 651bhp V12 engine.
Skoda Enyaq 
Powertrain: 82kWh, 201bhp
0-62mph: 8.5 secs
Top speed: 99mph
Skoda has provided many police cars to many countries in the past but the new Enyaq was the first bespoke electric police car from the Czech brand. With a big 585-litre boot, the Enyaq police car should be able to cater for all the equipment police officers need on the job. A maximum 333-mile range ranks among the best pure-electric cars on sale and it can charge to 80 per cent in 38 minutes. The Enyaq also has fewer perishable parts than most ICE cars, meaning it'll spend less time being serviced and more time out patrolling the roads. 
The world's worst police cars
Exotic police cars costing vast sums of money to buy and run are inappropriate in their own way but not in the same way as these models. Here are some of the world's worst police cars...  
Lada Riva
Engine: 1.5-litre, 80bhp
0-62mph: 14.5 seconds 
Top speed: 95mph
Due to the trade embargo with the US, Cuba found it difficult to obtain an appropriate fleet of police cars. But its friends in Russia helpfully suggested the Lada Riva – and they weren't joking. The four-door patrols the streets of Havana with a comically large siren, but 
it's unlikely anyone sees the serious side.
Smart Fortwo
Engine: 0.9-litre, 89bhp
0-62mph: 10.4 seconds 
Top speed: 96mph
Officers in New York City may have struggled to be taken seriously when they traded their classic Ford Crown Victorias for the tiny Smart Fortwo. The NYPD bought 250 of these diddy city cars, presumably to beat the crush of NYC's traffic congestion. But as they're almost as wide as a conventional car, we can't quite see the benefit – apart from when parking, of course...
Toyota Prius
Engine: 1.8-litre, 134bhp
0-62mph: 10.1 seconds 
Top speed: 112mph
In a bid to add to their green credentials, police in Berlin are attempting to offset the emissions of the Porsche on their fleet with these hybrid Toyota Prius patrol cars. They're painfully slow, yet incredibly efficient – and when running on battery power, officers would be able to sneak up on criminals!
For more incredible police cars, check out our round-up of the police cars of Dubai.