'There's no hiding from the truth in Driver Power'
Editor-in-chief Steve Fowler looks at Driver Power and thinks the 2017 results are invaluable for car makers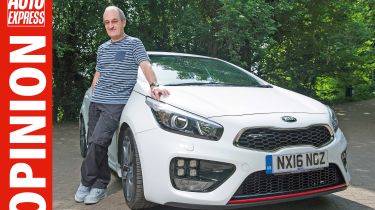 We all know how much the cars we buy and the way we buy them is changing, which is why we've made changes to our Driver Power survey to make it more in-depth and more relevant to car buyers than ever.
The results we're publishing first reflect owners' satisfaction with new cars – models that are still currently on sale and are aged between two and 12 months. If you're about to buy a new car, it's unmissable reading with quite a few surprises – at the top and bottom of the chart.
Next week, we'll be counting down satisfaction ratings on the car makers themselves, while at the end of July we'll rate their dealers, as well as insurance and breakdown companies.
Then at the end of September, we'll give you the rundown on how satisfied owners are with older models, to help guide used car buyers.
The surveys have changed, too, giving more detail on the important aspects of car ownership, from how comfy the seats are to how easy the sat-nav is to programme. Plus, of course, owners have rated driving dynamics and given us honest information about what has gone wrong.
But while this magazine provides you with hugely valuable insight if you're about to buy, it's what it tells the car makers that's equally important – and the figures don't lie.
There's been great improvement from some brands, putting previous poor reputations to rest, while sadly some makers' notoriety has been confirmed. There really is no hiding place when it's customers speaking.
And we still want to hear your views. Click on this link and tell us all about your car.
Did you take part in our Driver Power survey? Let us about your car below...