Best Father's Day gifts 2019
With Father's Day just around the corner, we've gathered together some of the best gifts for a petrolhead father
Father's Day 2019 is just around the corner (it's June 16 in case you've forgotten) and while dads throughout the land are starting to rub their hands together in glee at the prospect of a day of pampering, relaxation and slippers, everyone else is starting to stress about what to get them. But don't stress, there is still time to get him the perfect motoring gift.
Father's Day gifts are tricky to execute well, as dads can be a peculiar breed (and notoriously grumpy at times), but here at Auto Express we've put our heads together to compile a great selection of motoring-themed presents for sons and daughters to buy for car-loving parents of the male persuasion. From cheap gifts to pricier options, funny or thoughtful, there should be something here to suit all tastes.
• What's the best car your dad's ever had?
Our father's day gift list offers something different from the unimaginative socks and booze, from novelty gifts to gadget gifts, you'll find something to please your motoring mad dad in our list. We feature everything from video games to toolboxes, sat-navs to car cleaning plus not forgetting a subscription to your favourite weekly car magazine. A lot of the products we've picked out are the best in their field and class winners in our extensive product tests so you know your dad will not be disappointed with his gift.
Whether your dad is a casual or hardcore car fanatic, make sure you give him something to smile about this Fathers Day. We hope you find what you're looking for in our 2019 Father's Day gift selection.
Best Father's Day gifts 2019
1. Subscription to Auto Express and evo
Obviously, the daddy of all gifts is a subscription to the Auto Express magazine and, we'd always recommend throwing in a year's supply of our sister title evo, too. As we are feeling particularly generous, subscribing today will mean you receive the next 6 issues of Auto Express for just £6, and the next 5 issues of evo for a mere £5.
Item: Auto Express magazine subscriptionPrice: £6 (for six issues)Item: evo magazine subscriptionPrice: £5 (for five issues)
2. Tool Box
Like many dads, yours may well be a keen DIYer and probably has a toolbox filled with every kind of screwdriver, spanner and hammer. But does he struggle to find the exact tool he needs for the job in hand? Then maybe you should consider getting him a new toolbox to help keep him organised. The current Auto Express recommend toolbox is the VonHaus Roller which is not just one box but two, meaning a total capacity of 76-litres.
It features several organisers and even comes with a large handle and wheels for extra convenience when moving it around the garage. It's a clever toolbox with lots of practical space at a bargain price.
Item: VonHaus Roller ToolboxPrice: Approx. £25
3. Games
Gone are the days of dads sitting in their armchairs reading broadsheets while sipping their favourite whiskey - at least in some households. The modern father is a much more tech-savvy individual and more than likely owns a games console (or two). That's why we've included some driving games that every petrolhead should own.
Partnership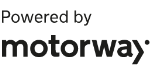 Need to sell your car?
Find your best offer from over 5,000+ dealers. It's that easy.
Forza Horizon 4 on Xbox One offers some of the best graphics around meaning the open world driving experience looks second to none, while the wide selection of cars on offer is enough to make any petrolhead drool. Gran Turismo Sport on PS4 is the best version yet of the Gran Turismo series with impressive tracks and engaging racing modes to keep players entertained for hours.
Item: Forza Horizon 4Price: Approx. £50
Item: Gran Turismo SportPrice: Approx. £20
4. Porsche 911 RSR Lego Model
No longer exclusively a tool for children, Lego can appeal to the father who hasn't quite grown up yet. Take this, for example, the Porsche 911 RSR Lego technic model. This 1,580-piece set should keep your dad entertained (or frustrated) for hours and could be the closest he will ever get to the 510bhp GTE racer. You can pick one up by clicking the link below.
Item: Porsche 911 RSR Lego ModelPrice: Approx. £140
5. Multi-tool
If your dad is constantly losing items or never seems to have the right tools to hand then a multi-tool is for him. Not just useful for motorists, a multi-tool can benefit cyclists, hikers, and campers thanks to the range of useful attachments.
The Auto Express current top pick multi-tool is the Gerber Centre Drive with its lightweight design and ease of use. The pliers are amongst the best on the market, holding even the smallest items firmly, and similarly, the screwdrivers measure up well under use. It may not be the cheapest gift but it will certainly be worth every penny.
Item: Gerber Centre-DrivePrice: around £150
6. Sat-nav
If your dad is a true petrolhead then he will enjoy the occasional road trip, especially now that summer is just around the corner. Whether he is driving a classic British sports car or a family hatchback, a road trip can be a perfect way to spend a summer's day, with beautiful winding B-roads, the sun shining and a great playlist on the radio.
Whether you're heading to the beach or an unfamiliar town, odds are that a sat-nav will come in handy. Our current pick is the TomTom GO 6200 with its live traffic updates. It has the best map layouts and many of the buildings are in 3D and the colours make it simple to follow directions, even at a glance. Its live traffic updates will help avoid any jams so you spend more time driving and less time sweating tailbacks.
Item: TomTom GO 6200Price: around £340
7. Action camera
If your dad is more of an adrenaline junkie type or sees himself as a Lewis Hamilton esque driver then an action camera might be the gift for him. Whether he is filming his latest track day or using it to record the action at a car show, there is a wide variety of action cameras to suit every budget.
Our current pick is the GoPro Hero6 Black with its 4K footage at 60 frames per second (fps) video quality. It is on the expensive side with a price tag of around £400. If you want to spend a little less than that then the GoPro Session is a steal at around £150. While it may not have the same amount of features as the Hero6, the video quality is great for its price range and even puts some more expensive cameras to shame.
Item: GoPro Hero5 BlackPrice: £400
Item: GoPro SessionPrice: £150
8.  Car cleaning
If your dad's motor is his pride and joy then no doubt he will spend every available weekend washing, polishing and buffing his car to get it gleaming. We have several products that will help give his car that showroom shine he has been longing for, not to mention products to help freshen and spruce up the interior too. Whether it's car shampoo, wax, polish or upholstery cleaner, we listed our top picks for you to choose from. We suggest bundling a few of these cleaning items together as they won't break the bank, plus it earns you extra brownie points with your dad as it looks like you've really thought about his fathers day gift.
Item: Halfords Car Wash & WaxPrice: around £2
Item: Angelwax Perfect PolishPrice: around £8.99
Item: Simoniz Upholestry & Carpet CleanerPrice: around £3.20
Item: Bilt-Hamber double speed-waxPrice: around £14.95
9. Socket Set
Dads tinkering around for hours on end in the garage is a picture that fits many a household. Whether it is fixing the gearing on a mountain bike, or changing spark plugs under the bonnet of his treasured classic, he will always be in a need of a decent socket set. So why not treat your dad to a brand new set with our current pick, the Sealey AK7960. Its vibrant green case will make it stand out in any workshop or garage and the 27 socket set should be enough to handle any sized task. While it may seem a little pricey at nearly £60, this socket set is bound to last your dad for years to come and could come in handy one day should you ever need to borrow it.
Item: Sealey AK7960Price: around £56
10. Koenigsegg Jesko
For those of you wanting to give your father an extra special gift this year why not opt for a brand new  Koenigsegg Jesko (it is named after Mr Koenigsegg's dad after all). We admit that this is a tad more expensive than the other entries on this list but imagine the look on your dad's face when this 1,578bhp hypercar pulls up outside and you hand him the key. Production numbers and a price have yet to be revealed so dad might have to settle for a place on the waiting list this year and hope to take delivery on Fathers Day 2020.
Item: Koenigsegg JeskoPrice: £N/A
What are your top Father's Day gift tips? Let us know in the comments...