"Toyota's upmarket arm continues to carve out a distinct niche for itself"
Graham Hope examines Lexus' recent successes as Driver Power crowns it the UK's best car maker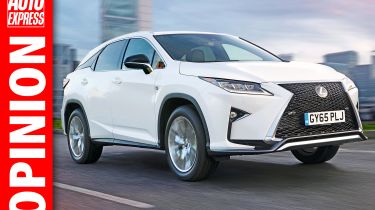 What makes a successful car manufacturer? There are undoubtedly many measures of this, but two clear fundamentals are the ability to sell cars and then the capacity to keep the people who have bought those vehicles happy in the long term.
In this week's issue we concentrate on the latter, as we count down the brands you rate most highly in our Driver Power manufacturers' chart. The results, of course, are based on thousands of your responses to our car ownership satisfaction survey.
• The best car manufacturers of 2017
As ever, there are clear winners and losers, but one performance I think is especially noteworthy is that of Lexus. In the badge-obsessed premium car market, Toyota's upmarket arm continues to carve out a distinct niche for itself as a credible alternative to the German establishment. That's no mean feat, really; just look at how Nissan's equivalent, Infiniti, has struggled to be a meaningful presence in Western Europe over the past few years.
But what I particularly like about Lexus' success is that it is being achieved with a particularly bold product strategy. A decade ago the brand's cars were impeccably built and marvellously refined, but not especially exciting. Fast forward to 2017 and we have daring designs like the RX and GS that make their rivals look positively generic, plus an electrified no-diesel powertrain policy that looks prescient in the current political climate. It's far from your average car maker's line-up.
And this strategy is paying dividends, as our poll shows you love the cars, voting Lexus the best brand in such key areas as exterior styling, engine and gearbox performance and build quality and reliability.
Despite so much innovation in this industry, there are surprisingly few firms so doggedly committed to going their own way in the manner Lexus has done, and it's a tribute to its vision you rate its efforts so highly.
Do you agree with Graham? Tell us what you think in the comments section below...