'New cars are getting better, but buying is harder'
Editor-in-chief Steve Fowler thinks the standard of new cars is continuing to rise, but wants to see improvement in the retail sector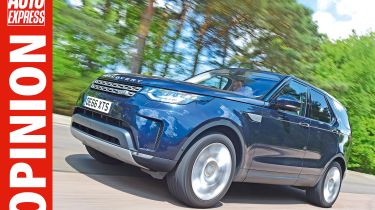 Our annual celebration of the very best new cars on the market – the Auto Express Awards 2017 – has just taken place. We've driven more miles and tested more cars more thoroughly than anyone else to bring you the definitive list of the greatest cars you can buy today – or just dream of buying!
We're continually blown away by the huge advancements in technology the car industry presents us with – from more efficient modes of power to cars that are on the verge of driving themselves. It's an industry that's presenting us with more variety and more choice than ever before, and making us raise our game when it comes to testing these new models and delivering a verdict you can trust.
• New Car Awards 2017: The winners
For anyone who loves cars like you and us, or for those starting off on a new buying journey, that's all great news. But it presents a big challenge if you are about to spend your cash on a new car.
It's very easy to buy a car badly and very difficult to buy a car well. So more than ever, you've got to put the legwork in to make sure you buy the right car for you – with the right deal. The increasing array of models and the innovative ways to pay make that buying journey really tricky.
The recent publicity putting a cloud of concern over some of the finance deals many of us have signed up for makes it all the more important to think hard about what and how you're buying. It's all too easy to make an expensive mistake.
Sadly the improvements we've seen in the cars aren't always mirrored by the service from dealers. Sure, there are signs of improvement. But the speed of progress in the retail sector lags way behind what the car makers are doing. It's time for the dealers to play catch-up.
Have you recently bought a new car? Let us know about your experience below...