Car hire industry faces investigation over fraudulent repair bills
Car hire customers are said to have overpaid by £30million as car hire companies charge too much for repairs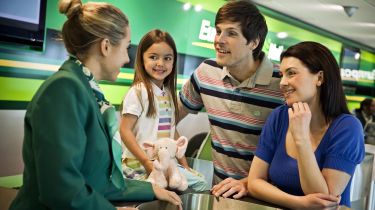 The car hire industry is facing a crisis following allegations that customers may have been overcharged by as much as £30 million for repairs to hire cars.
The Serious Fraud Office is said to be planning a criminal enquiry after reports that more than 500,000 Europcar customers paid repair bills which were fradulently inflated by 300 per cent.
• Holiday car hire: how to get a cheap deal
According to an investigation by the Telegraph, Europcar customers may have been overpaying for repairs for a decade. Europcar said the "implications of the investigation will be somewhere in the region of £30million."
Europcar's UK head offices were raided by the Trading Standards last month as part of a probe into reports that customers are being cheated during the rental process. The National Body Repair Association said the problem was widespread amongst the industry. It warned of "an increasing trend towards large corporates pressuring small firms to work with opaque practices and poor commercial terms."
The news comes after earlier reports found some rental car drivers were required to sign insurance waivers with excesses exceeding £2,000, meaning drivers would still need to fork out thousands for repairs, despite being covered under insurance.
• Driving abroad: we take our left-hand driving test
A Europcar manager previously told the Telegraph that the company advises its staff to find new damage when the car is returned and charge an inflated repair price.
He said: "The returns team are measured by the amount of damage they find. The best teams find new damage on one in five returned vehicles. Agents earn £4 per vehicle for spotting damage and can make up to £1,000 per month in peak season. That's on top of their salary. Yet some scratches I can barely see."
Have you been charged for repairs after returning your rental car? Tell us in the comments below...