Car finance 'kill switches' immobilise cars if payments are missed
Motorists who fail to keep up with car finance payments can have their cars remotely immobilised to by the finance firms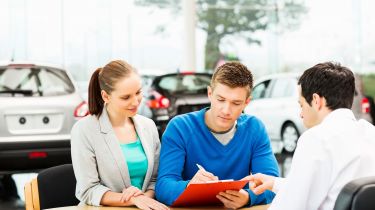 Car finance providers are installing 'kill switches' on customer cars that immobilise the vehicle if monthly payments are missed.
The GPS devices are often offered as part of subprime car finance deals to buyers with poor credit scores. The devices allow lenders to remotely disable cars if borrowers fail to keep up with the payments.
The immobilisers are said to be installed behind the dashboard of cars. When drivers make their monthly payments they receive a code to enter into the device via a remote control to keep the car running. If they fail to keep up with payments, the lender will not send the code and the car cannot be started.
Stoneacre, a finance provider offering such schemes said the kill switch device had cut default rates by 500 per cent. Another firm, Car Finance Company said the device is a handy reminder for owners to keep up with payments.
The Finance and Leasing Association said immobilisers were "used by a minority of the industry in very limited circumstances. A customer must always be made aware that their vehicle has been fitted with one of these devices – and the circumstances in which it could be used must comply with FCA [Financial Conduct Authority] regulations."
• Car finance market faces a potential mis-selling scandal
However, whether the devices are legal has been put under question. Graham Hill, a board member at the National Association of Commercial Finance Brokers questioned the legality of vehicle immobilisers.
The Financial Conduct Authority recently launched an investigation into the vehicle finance sector after reports of "irresponsible" lending practices. The FCA has yet to confirm whether immobilisers form a part of its investigation
Would you want an immobiliser as part of your finance deal? Tell us your thoughts in the comments below...