One in five councils still using parking meters that don't take new £1 coin
And 23 councils are yet to convert a single machine to accept the new £1 coin...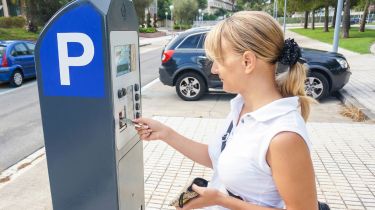 One in five UK councils is yet to convert all their parking ticket machines to accept the new £1 coin, leaving drivers liable to fines through no fault of their own.
A freedom of information investigation by the AA found that 74 of 340 councils (21.8 per cent) with responsibility for car parks and coin-operated ticket machines still won't take the coin.
Even by next month 46 local authorities (13.5 per cent) will still be causing car park headaches.
• Drivers hit with "eye watering" fines from private parking firms
23 councils, including Basingstoke, Cheltenham, Wigan and Stroud, are yet to convert a single ticket machine. Lewes District Council in Sussex has no compatible machines and won't have converted them in all its car parks until December, two months after the old £1 coin stops being legal tender on 15 October.
Some local authorities are suggesting that visitors set up payment with the council's mobile phone cashless payment systems as an alternative.
AA president Edmund King said: "Problems with converting parking ticket machines to accept the new £1 coin are not the drivers' fault. If councils are having difficulties because their contractors are under pressure, or because replacement machines, parts, or software have yet to be delivered, the driver shouldn't be blamed.
"If the machines are unfit for purpose because they can't take the legal tender for a parking charge at £1.60 or £3.60, that's the councils' problem. Either make the car parks free to use until the machines are converted or provide some kind of online means to pay the charge within a reasonable time – without having to waste time and often pay extra to sign up to cashless parking system that a holidaymaker may never use again."
Have you been caught out by a parking machine that doesn't take the new £1 coin? Tell us your story in the comments section below...