Private parking PCNs to be capped at £50
New details emerge of Government's Parking Code of Practice, aimed at protecting motorists from unfair private parking rules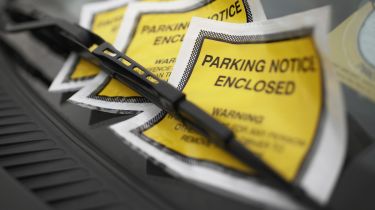 Private parking firms will not be able to issue penalty charge notices (PCNs) in excess of £50 under new rules being set out by the Government.
The Parking Code of Practice – which the Department for Levelling Up, Housing and Communities passed into law back in 2019, before finalising the content of the code - will also see parking debt collectors banned from charging additional fees in instances where PCNs are not paid.
The announcement, which applies to private car parks in England (excluding London) and Wales, also confirmed that the code will include a compulsory 10-minute grace period for motorists returning to their car after their parking session has expired, along with a five-minute cooling off period for drivers to enter a car park and consider its terms and conditions before deciding whether or not to buy a ticket.
Private operators will also be required to adhere to improved signage standards, making it clear what the conditions of parking there are and how drivers can pay. The Government will also crack down on firms using pseudo-legal language to intimidate customers when issuing PCNs.
Motoring groups welcomed the code, with the RAC saying it would "undoubtedly improve the experiences for drivers and create a much more level playing field, reducing hassle and stress while at the same time forcing rogue operators to clean up their acts".
The organisation's head of roads policy, Nicholas Lyes, added: "Since clamping was banned on private land, there has been a shift to ticketing instead, with the number of parking charge notices being issued rising year-on-year at alarming levels.
"While some of these are justified, others are not and sadly in many cases drivers simply pay up in fear of the consequences, particularly given that follow-up letters can use threatening and intimidating language. RAC research found that nearly three-quarters of drivers wanted the sector to be brought under some form of regulation."
Have you been hit with a fine from a private parking firm in the last 12 months? Tell us in the comments below...