VW denies owing £2.5 million in London congestion charges
Mayor of London says Volkswagen owes payments for 80,000 cars fitted with defeat devices, Volkswagen does not agree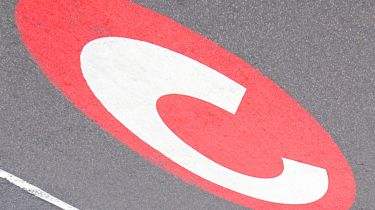 Volkswagen has denied owing £2.5m in missed London congestion charge payments. London mayor Sadiq Khan claims the firm owes the money following the 2015 emissions scandal that saw VW accused of cheating emissions tests.
According to the BBC, Khan said 80,000 VW cars fitted with 'defeat devices' designed to cheat diesel emissions testing were registered in the capital. He went on to say that VW had shown "utter contempt" for Londoners and the company's "appalling lack of action since the 'dieselgate' scandal came to light must not be allowed to continue".
The mayor added: "I met with the managing director of VW to urge them to compensate the thousands of Londoners who bought VW cars in good faith, but whose diesel engines are now contributing to London's killer air, and also to reimburse Transport for London for the £2.5 million loss of congestion charge revenue.
"Unfortunately VW made it abundantly clear that they have no interest or intention of reimbursing Londoners or indeed any UK customers who bought these polluting vehicles. They are also in denial over their responsibility to help clean up London's filthy air and mitigate the damage their cars have caused."
• VW emissions scandal: Dieselgate fix is causing UK breakdowns
However, a Volkswagen spokesperson said its vehicles which benefitted from the London Congestion Charge Greener Vehicle Discount, an exemption for low-emission vehicles which closed in 2013, "did so validly throughout the relevant period".
The spokesperson added: "Vehicles qualified for the discount on the basis that their official CO2 emissions figure was less than 100g and met the Euro 5 standard. All of the vehicles affected by the NOx issue have retained their Euro 5 qualification.
"Further, none of the affected vehicles have had their official CO2 emissions figures amended, given that official CO2 values are not affected by the NOx issue.
• London T Charge plan: everything you need to know
"There is, therefore, no basis on which it can be said that Transport for London has lost any sums as a result of the NOx issue. No sums are therefore due in compensation."
Volkswagen's UK boss Paul Willis previously rebuked the suggestion that he misled government ministers over how much the company is willing to contribute to resting in the wake of its emissions scandal.
Do you think Volkswagen should pay the congestion charge bill? Give us your thoughts in the comments