Police use Playstation and Gran Turismo Sport for high-speed driver training
The Lincolnshire police force is trying new ways of training its officers to deal with high-speed driving including Playstation video games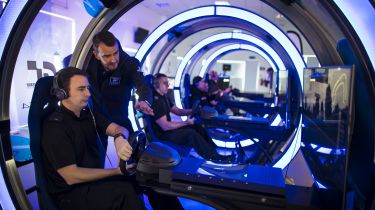 Police officers in Lincolnshire have used a video game to hone their pursuit and high-speed driving skills, as part of a new partnership between the force and PlayStation. 
Four specialist operations officers from Lincolnshire Police spent the day at Silverstone, turning the new Gran Turismo Sport racing game into a high-speed driving school.
• The world's best and worst police cars
The officers were first asked to clock an initial lap time around the race track in their patrol BMWs and then asked to go around the same track in the video game. 
Any areas for improvement such as under or oversteer, braking late and carrying too much speed in corners were identified by GT Sport. The officers then returned to the track to see if the virtual reality coaching had helped them in real-world driving. 
The results showed that some of the officers managed to reduce their lap times and increase smoothness and stability in their driving.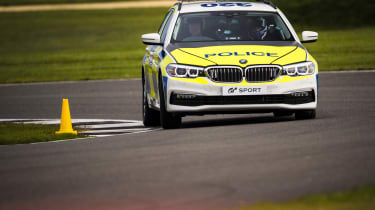 Assistant Chief Constable Shaun West, said: "There will never be a replacement for traditional training methods but we are always looking for innovative ways to supplement the learning of our officers and staff.
• How to build a police car: equipment, lights and more
"If Gran Turismo can help to train world-class racing drivers, then we were keen to explore whether it could offer anything to our officers and help expand the way we think about evolving and refreshing our training methods."
West added: "Also, we're really keen to progress our immersive learning and exploring this type of training fits that brief well. We regularly ask ourselves: what more could we do to ensure our officers are trained to the highest standards while also accommodating the needs of a workforce that works varied hours, in a number of locations, and has different needs and expectations of respective roles?" 
Is it a good idea for Police forces to use Playstation games for driver training? Let us know your thoughts in the comments...