New roadside screens to track cars and target ads at drivers
Piccadilly Circus' famous billboard will soon be able to detect different makes and models of car and stream ads aimed at their drivers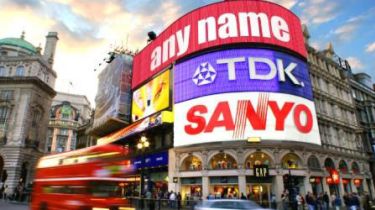 Drivers of the future could be targeted by personalised ads on digital billboards as advertisers invest in cameras and tech capable of recognising makes and models of car, as well as the ages, genders and even moods of drivers.
A billboard installed in London's famous Piccadilly Circus is said to be able to target passing cars and occupants thanks to the use of high-tech camera systems. The cameras hidden in the screen are said to be able detect the vehicle make, model and colour as well as the age, sex and mood of people walking on the street nearby. The billboard will then show them personalised ads to suit their profile. The new tech is due to be switched on in the coming weeks, before the Christmas shopping period begins and could soon roll-out nationwide.
Piccadilly's Light screen is Europe's biggest digital screen and is operated and owned by Land Securities. On the company's homepage, the firm said: "The screen can deliver bespoke ad content that responds to real-time factors such as the weather or the colour of passing cars - but don't worry it won't collect or store personal details or data."
• How to advertise your car with a great classified car ad
However, the new form of advertising has drawn criticism from privacy groups. The Big Brother Watch told The Times: "When the new look Picadilly Circus reveals itself to the general public, it will to all intents and purposes be a no-go zone for anyone who wishes to maintain their privacy and their security from prying eyes.
"The suggestion that Piccadilly Circus will become a wall of personalised ads on monitoring people, vehicles and WiFi connections crosses the creepy line by a mile."
Would you want to see personalised ads on billboards as you drive by? Tell us in the comments below...