How to advertise your car with a great classified car ad
Get the best price for your car and sell it quickly in the classifieds, with our guide to writing a great ad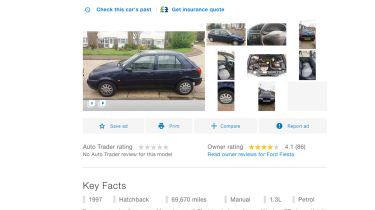 When you're searching for your next car, there are few things more frustrating than a terrible classified ad. So if you want to attract the most potential buyers, it makes sense to get your ad just right. Follow our tips to crafting the perfect classified sales pitch, and you'll have the best chance of standing out in the crowd.
The worst offence when writing a car ad to post online is not bothering to include any meaningful details, but there are other traps for sellers to fall into, too. Incorrect details, not enough pictures and clichés like 'first to see will buy' can all put potential punters off. And don't get us started on those sellers who try to be funny with their pictures or text, they might get a few social media shares, but serious car buyers will run a mile.
• How to buy a used car: the ultimate guide
If you keep your car ad simple, informative and clear you won't go far wrong. Basically, you should follow the advice below. Good luck!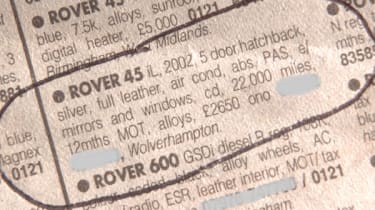 Classified car ads: essential info
The first objective with a car ad is to make sure buyers are clear what you're selling. So get the details right. 
You should always try to include the following...
Make, model, engine size (and name), plus trim level.
The number plate year identifier
Date of last MoT/remaining months of MoT
Last service date and service history
Colour and type of paint finish
Standard equipment/option highlights
Where the car can be viewed
Your contact telephone numbers
The asking price
Classified car ads: post the best pictures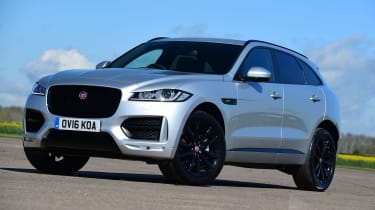 Buyers naturally want a good look around your car, so while it makes sense to present it at its best, adding detail photos of scratches or dents will work in your favour too:
Take lots of pictures, covering all the angles
Find a clear location, with space around the car
Pick a sunny day so your car looks bright
Wash your car, but don't photograph it wet
Take close ups for wheel and tyre condition
Include images of the dashboard, front and rear seats
Photograph under the bonnet and inside the boot
Include details shots - instruments, stereo, spare wheel/tools
Take pictures of any damage
Add a link to more images on Flickr or Instagram if necessary
Classified car ads: polish your sales pitch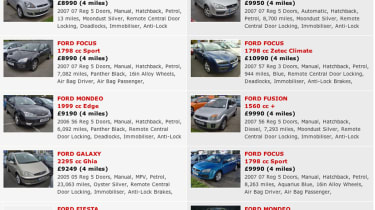 Now you've covered the basics, it's time to concentrate on polishing up the sales pitch. The description is your chance to achieve a number of important goals. As well as filling in the background about your car's specification, condition and history, you can further reassure buyers by describing what it's like to drive, and point out other benefits like the great fuel economy, sporty handling or refined cruising ability. Buyers like to know why a car is being sold, too.
Try to keep your points clear and concise, and avoid clichés or motor trade jargon like 'good runner' or 'first to see will buy' – use the space to tell potential owners something else about the car instead. Don't forget to include info on any known faults either, as unpleasant surprises when buyers come to view could make you seem untrustworthy.
Classified car ads: good communication is key
After you've written a terrific ad for your car, and posted a dozen great pictures. don't throw away all the good work by sounding grumpy on the telephone or being short with people in emails. Be patient, communicative, helpful and understanding when dealing with responses to your ad, because if you can make a potential new owner like you, it's going to be much easier to make them love your car!
Partnership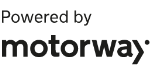 Need to sell your car?
Find your best offer from over 5,000+ dealers. It's that easy.
What are your top tips for composing a classified car ad? Let us know in the comments section below...