Cities allowed to ban diesel cars in Germany
Landmark ruling allows Dusseldorf and Stuttgart to ban older, heavily polluting cars from its streets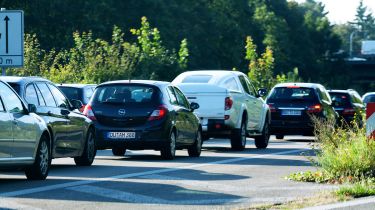 Dusseldorf and Stuttgart will be allowed to ban heavily polluting vehicles from its city centres, following a landmark ruling by the German courts.
The two cities are the most polluted in Germany, with Stuttgart home to manufacturer Mercedes. The ruling is likely to have a wider impact in Germany, though, as over 70 cities have recorded pollution levels above the European Union thresholds.
• UK car industry calls for "consistent" CO2 emissions policies
This is the first ruling of its kind, in that a city has been given the right to ban vehicles from its jurisdiction. How the ban will be implemented is still to be worked out.
The ban will likely affect older diesel cars the most, with critics questioning the impact it will have on used diesel values, too. The German Government, alongside its automotive industry, has been vocally opposed to the ban, fearing the impact it will have on diesel car owners.
Though the ruling has no immediate relevance to the UK, clean air lawyer for ClientEarth Ugo Taddei, one of the companies that brought the case, said: "The win is a tremendous result for people's health in Germany and may have an impact even further afield. This ruling gives long-awaited legal clarity that diesel restrictions are legally permissible and will unavoidably start a domino effect across the country, with implications for our other legal cases."
Now read about the UK's plan to ban petrol and diesel engines from 2040…