Dazzling car headlights under Government review
The Government is working with the United Nations to determine whether some car headlights are too bright, following complaints from drivers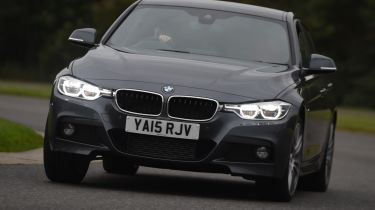 Manufacturers could face new limits on the type and power of headlights they offer on their cars. A United Nations Working Party, of which the UK is a member, is currently looking at the issue of headlight glare in response to growing public concerns.
Over the years, manufacturers have introduced brighter headlamp systems to improve road visibility, from bi-xenon bulbs to matrix laser technology. However, drivers are now complaining that some headlamps are too powerful and end up dazzling them on the road.
• Best car headlight bulbs to buy now
According to a new RAC survey, fifteen per cent of UK drivers say they have suffered a near miss after being dazzled by modern car headlights they believe to be too bright.
Of the 65 per cent of drivers that said they regularly get dazzled by oncoming car lights, the majority said it takes up to five seconds for them to see normally again. If travelling at 60mph, this can mean they are unable to see properly while traveling for up to 134 metres.
All cars sold for road use in the UK have to be fitted with headlamps that conform to European Union standards and these are set in line with the United Nations' World Forum for Harmonization of Vehicle Regulations.
• What are dipped beam headlights and when should you use them?
The UN's Working Party on Lighting and Light is currently looking at the issue of headlight glare. The UK Government is said to be part of the review process into maximum beam brightness, and the RAC understands that the Government expects further progress in 2018.
RAC road safety spokesman Pete Williams said: "The intensity and brightness of some new car headlights is clearly causing difficulty for other road users. Headlight technology has advanced considerably in recent years, but while that may be better for the drivers of those particular vehicles, it is presenting an unwanted, new road safety risk for anyone driving towards them or even trying to pull out at a junction.
"We look forward to seeing the progress of the United Nations' vehicle lighting working group in April."
Have you ever been dazzled by car headlights? Tell us what happened in the comments section below...