72 per cent of motorists support fines for idling drivers
Seven in 10 motorists think drivers who leave their engines idling while parked should be fined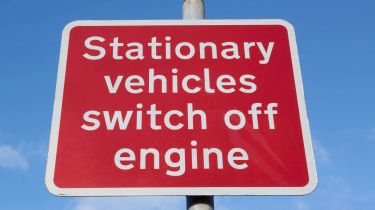 Nearly three-quarters of motorists think drivers who leave their engines idling while parked should be fined, according to new research.
The RAC surveyed 2,130 motorists, 72 per cent of whom supported the idea of such fines, with 44 per cent of those saying council officials should tell them to switch off and then fine them if they refuse.
In contrast, 26 per cent of respondents said motorists who leave their engines idling while parked should be told to turn them off, but not issued with fines, while two per cent think fines should be issued without any prior warning.
• SUVs blamed for rising emissions
Worryingly, 88 per cent of those surveyed said they had seen drivers parked at the side of the road with the engine running - 40 per cent said they see it frequently and 48 per cent occasionally. Meanwhile, seven per cent said they've never seen it and five per cent weren't sure.
Of the vehicles that had been spotted doing this, 30 per cent were in towns and cities. Even worse, 26 per cent were outside schools.
More encouragingly, though, 55 per cent of respondents said they are more concerned about the impact that vehicle emissions have on the environment and public health than they were three years ago, while 41 per cent said their level of concern had remained the same and four per cent cared less.
When asked if they would turn their engines off for a few minutes when parked at various locations, 64 per cent said they would outside schools, 62 per cent at the side of an urban road, 53 per cent outside a shop and 53 per cent again in an urban car park.
Attitudes were different when it came to traffic, though - 29 per cent said they would never turn off their engines no matter how long they were stopped for.
Nicholas Lyes, head of policy at the RAC, commented: "Councils already have the powers to deal with this problem, but few are currently doing so. Many of the drivers we questioned would like to see some firm action taken against offenders. This is no doubt needed to bring about a change in behaviour."
He added: "The presence of enforcement officers and 'no engine idling' signs, complete with penalties, must be the next step in making our urban environments better for everyone who lives, drives and works in them."
Film idling drivers and get 25% of their fine, says think tank
Members of the public who spot drivers leaving their engines idling unnecessarily should be able to film them, send the footage to authorities, and receive 25 per cent of the offending driver's fine, according to a think tank.
Bright Blue, which describes itself as a "pressure group for liberal conservatism" says the basis for its proposals comes from New York, where bus and lorry drivers that leave their engines running for more than three minutes (or one minute outside schools) risk fines, with citizens able to upload footage of such contraventions to authorities.
• Best low emissions green cars
Partnership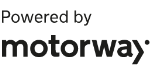 Need to sell your car?
Find your best offer from over 5,000+ dealers. It's that easy.
But Bright Blue wants the system to apply to cars as well as trucks and buses, recommending that the proportion of the fine not awarded to the informer should go to improving local air quality.
The organisation says all authorities with clean air zones should introduce the policy, meaning Londoners would be first in the firing line followed by those living in Birmingham, which is introducing a clean air zone in 2020. A number of other UK cities are also planning to introduce the zones over coming years.
As well as offering financial rewards for members of the public to film and report each other, Bright Blue says 20mph limits should replace all 30mph zones. The organisation also recommends the current freeze on fuel duty should be ended, and that ultra-low emission vehicles should be exempt from VAT.
The call for citizen policing of idling drivers follows news from the Department for Transport earlier in the year that it would launch a consultation on whether strict fines for drivers who leave their engines running unnecessarily should be introduced.
Should instant fines be given to drivers who leave their engines running? Let us know in the comments…