SUVs, not falling diesel sales, to blame for rise in CO2 emissions
European think tank claims 'carmakers' strategy to promote sales of inefficient, higher-emitting SUVs" is making CO2 targets hard to hit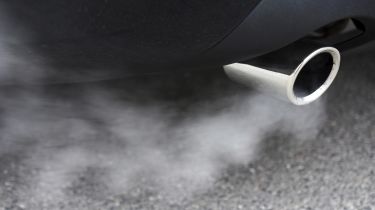 The popularity of relatively heavy, unaerodynamic SUVs is to blame for the recent rise in new-car carbon dioxide emissions not, as has often been reported, the falling popularity of diesel cars, according to a European think tank. 
Industry figures show the average CO2 emissions of a new car rose by 2.9 per cent in 2018. European new-car CO2 emissions have also increased following years of decline, falling by nearly 22g/km between 2010 and 2016, but subsequently increasing by a provisional 2g/km in 2018.
Carmakers and environmental experts have often cited the falling popularity of diesel cars - which emit less CO2 than their petrol equivalents - as key to this bucked trend. But the European Federation for Transport and Environment think tank, more commonly known as Transport and Environment, says "contrary to carmakers' claims", the SUV "sales boom" has increased average CO2 emissions by 2.6g/km since 2013, with falling diesel sales responsible for a mere 0.25g/km rise. 
The average emissions of the cars produced by manufacturers must be 95g/km by 2021, with penalties of €95 per g/km, per car, for companies not meeting those targets. Potentially huge fines have seen Fiat Chrysler team up with electric car firm Tesla to 'share' CO2 emissions.
Transport and Environment warns that "EU carmakers are only halfway to achieving their 2021 CO2 target...This is explained by carmakers' strategy to promote sales of inefficient, higher-emitting SUVs". Transport and Environment also claims carmakers have decided to "delay the investments into clean technologies required to meet the car CO2 law (in force since 2009) until the last moment."
In July last year, the UK Government's environmental watchdog made similar claims about SUVs, but this latest report puts firm figures on how much of a rise SUVs are reportedly responsible for.
SUVs find favour with buyers for various reasons, including ease of access for those with reduced mobility; convenience for parents who would have to stoop to strap their children into child seats in a conventional car; and the added road presence some motorists feel they have. 
Visibility from the high driver's seat of an SUV can also be improved compared to a conventional hatchback or saloon but, with SUVs making up just 7 per cent of the new-car market in 2009, 36 per cent today, and a predicted 40 per cent by 2021, that height advantage is likely to soon diminish as Europe's pool of vehicles grows in stature. 
Toyota is highlighted by the report as being the company best-placed to meet its CO2 target thanks to the fact that 56 per cent of its European sales are petrol-electric hybrids. The Renault Nissan Alliance is also in a strong position, mainly, according to the report "due to an early focus on sales of EVs such as the Nissan Leaf and the Renault Zoe." Volkswagen, it is said, "could comply through a variety of tools such as improvements to combustion engines (new petrol engine and mild hybridisation of the new Golf) and a big ramp up of EVs through its all-electric ID.3."
Partnership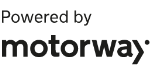 Need to sell your car?
Find your best offer from over 5,000+ dealers. It's that easy.
Firms most at risk of struggling with the 95g/km target include Honda and Ford, with Hyundai-Kia also highlighted as a possible concern. Transport and Environment says, however, that Hyundai and Kia have "recently begun a significant ramp-up of its EV and hybrid portfolio and sales." The authors also consider that "Fiat-Chrysler would likely not be able to meet its target but will now comply thanks to its pooling arrangement with Tesla."
Julia Poliscanova, Transport and Environment's director of clean vehicles, criticised car makers for not doing enough to reduce emissions, but predicted: "We are going to see good quality, affordable EVs in the next year or two, not ten, and that's excellent news for consumers who'll be saving lots of money at the pump."
 Do you agree? Do you think SUVs are responsible for rising emissions? Let us know below...