New police road rage unit to analyse dashcam footage from the public
Government announces 50 new proposals to combat road rage and encourage "mutual respect" between drivers, cyclists and pedestrians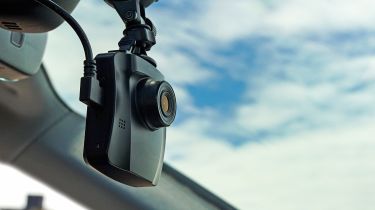 A new police unit dedicated to analysing footage from dashcams and helmet cameras is to be set up as part of a government initiative aimed at improving life on Britain's roads.
The new unit comes as the Department for Transport (DfT) unveils its two-year plan, which intends to "combat road rage, encourage greater mutual respect between road users and protect the most vulnerable."
The police's as-yet unnamed dashcam taskforce will be a "national back office function", set up with an initial £100,000 investment. No details have been announced of how members of the public will submit footage, but the scheme is likely to echo the format of Operation Snap – a pilot scheme set up by Welsh police, which allows drivers to upload video online.
The offences that could be enforced as a result of dashcam footage, or video from cyclists' and motorcyclists' helmet cameras, include:
• Dangerous Driving
• Driving without Due Care and Attention
• Careless Driving
• Using a mobile phone
• Not wearing a seat belt
• Contravening a red traffic light
• Contravening solid white lines
The DfT says dashcam footage can also lead to investigations for "other offences where the driver is clearly not in proper control of the vehicle and which could lead to collisions". It considers that allowing drivers to submit dashcam footage brings about "an increase in detection rates without significant extra enforcement cost".
• Traffic police numbers down by a third in last 10 years
Other measures included in the DfT's two-year plan include giving local authorities powers to issue tickets to drivers who park in cycle lanes, with penalties likely to be £70, rising to £130 in London. Councils will also be encouraged to spend 15 per cent of their local transport infrastructure funding on walking and cycling provision, while drivers who take Bikeability cycle safety training could receive discounted car insurance.
The proposals come as a result of the government's Cycling & Walking Investment Strategy call for evidence, which saw over 14,000 responses.
Do you think the new measures to combat road rage are a good idea? Have your say in the comments...