Number of fatal motorway accidents increases by a fifth
Shock rise in fatal motorway accidents prompts further scrutiny of smart motorways; Highways England admits "more that needs to be done"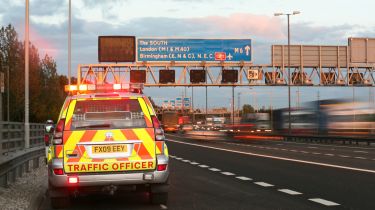 The number of fatal accidents on Britain's motorways rose by 19.4 per cent last year, with 92 fatal collisions resulting in the deaths of 107 people - up from 77 fatal accidents that saw 99 people lose their lives in 2017. The number of motorway accidents in which motorists sustained 'serious' injuries increased by 10 per cent over the same period. 
The figures - revealed in official data from the Department for Transport - relate to all UK motorways, not just those managed by Highways England - but reverse a trend that has seen the number of motorway fatalities fall in 2017 and 2016, and are in stark contrast to the overall fatal accident rate across Britain's road network, which fell by 0.29 per cent last year.
• Britain's most dangerous roads revealed
Highways England - the 'government owned company' responsible for the country's motorway network - has come under intense pressure over the rollout of smart motorways, with a recently unearthed report revealing the risk of breaking down in an all-lane running motorway during off-peak hours is 216 per cent higher than breaking down on a conventional motorway. 
The organisation has long held that smart motorways are as safe if not safer than conventional motorways, citing evidence that the constant monitoring and variable speed limits smart motorways bring reduce the overall number of accidents. 
Smart motorways are also a cost-effective method of increasing motorway capacity, keeping drivers off higher-risk A roads. They allow for increased traffic flow in areas where motorway widening would be impossible or prohibitively expensive - for instance when the roads run close to railway lines or bodies of water. 
And, while both drivers and safety groups have said that motorways should always have hard shoulders, previous research has highlighted that 24 vehicles a week are collided with when parked hard shoulders, which one Highways England boss has described as "inhospitable".
Nonetheless, these latest figures prompted Highways England to  admit that "there is still much more that needs to be done" with regard to motorway safety, and that the numbers were "very concerning." The company added that "each incident is a tragedy for the individuals and the families involved." 
Highways England reiterated its position, though, that "separate analysis of smart motorway all-lane running schemes continues to indicate that they are as safe as our wider motorway network." 
Jack Cousens, head of roads policy for the AA, said: "The fact fatal incidents on British motorways rose by almost a fifth last year is depressingly tragic. We need to design and build the safest roads in the world, not ones 'just as safe' as their predecessors.
"Drivers feel uneasy on all lane running schemes, so much so that two thirds (66%) are only prepared to drive up to half a mile in search of an Emergency Refuge Area, before stopping in a live lane should they have a puncture.
"It seems that as more collisions occur where vulnerable vehicles are hit in live lanes, the more the public seems to distrust the concept of smart motorways."
Partnership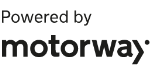 Need to sell your car?
Find your best offer from over 5,000+ dealers. It's that easy.
Do you think roads are becoming too dangerous? Let us know what you think in the comments below...