Number of supermarket EV chargers doubles in two years
More than 600 supermarkets in the UK now offer electric vehicle charging facilities, with a total of 1,115 chargers between them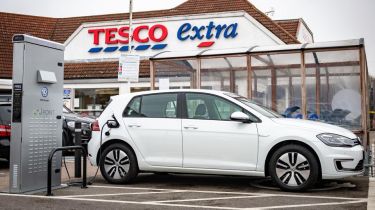 More than 600 supermarkets in the UK now offer electric vehicle charging facilities, with a total of 1,115 chargers between them
The number of electric vehicle charge points at supermarkets has doubled in two years, new data reveals.
Supermarkets across the UK installed 542 electric car charging points between October 2017 and the end of 2019, bringing the total number of chargers to 1,115 across 608 sites, and representing a 95 per cent increase over the period.
The data, compiled by Zap-Map and analysed by the RAC, shows 6.5 per cent of all electric vehicle charge points in the UK are now located at supermarkets, with five per cent of the UK's 11,979 supermarkets catering to electric car drivers.
In the two-year period, 313 stores added chargers with, on average, two charging units installed per site. Customers spend an average of 45 minutes in the supermarket, which the RAC and Zap-Map say is "a more than reasonable amount of time to top up an electric car".
Drivers can charge their electric cars 122 of ASDA's 633 branches, giving them the greatest proportion, with 19 per cent of stores featuring at least one charger. Morrisons offers chargers at 89 of its 494 stores, which equates to 18 per cent. Sainsbury's, meanwhile, has 139 chargers. 
While Tesco only has electric car chargers at four per cent of its branches, this represents 149 stores, meaning it has the greatest number of locations with charging facilities. Tesco also has the highest number of individual charge points, at 281.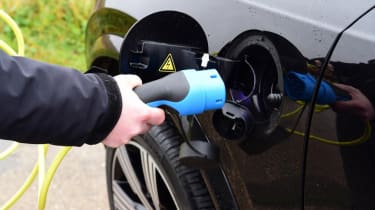 The RAC also highlights that a number of chains - including Tesco, Sainsbury's, Iceland and Co-op - have high numbers of shops in town and city centres without car parks, significantly skewing their proportions of charge points per store.
RAC spokesman Simon Williams commented: "It is extremely positive to see the supermarkets making it easy for drivers to go electric. Having more chargers that are readily available will help to speed up the transition from petrol and diesel cars to electric ones."
Melanie Shufflebotham, co-founder of Zap-Map, added: "With 89 per cent of EV drivers taking the availability of charge points into account when selecting their parking, providing charging can be a real differentiator locally in the competitive supermarket sector.
"This seems to be recognised by some supermarkets, notably Tesco and Sainsbury's, providing EV charging for free."
Do you think more supermarket EV chargers are a good thing? Let us know your thoughts in the comments below...