Crackdown on illegal foreign cars pays immediate dividends
Pilot operation proves a hit, and could be expanded across UK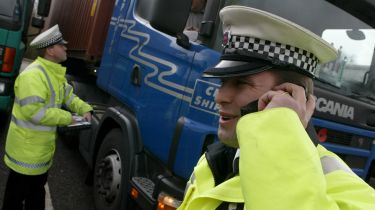 A pilot scheme to track and punish foreign vehicles that remain unregistered in the UK has enjoyed an impressive first two months.
The operation, launched by the Driver and Vehicle Licensing Agency (DVLA) in April, has already caught 237 vehicles, compared to 84 in the whole of 2013-14. In 2012-13, the figure was just 59.
Drivers can legally use foreign plates on a car for six months in Britain before needing to register it with the DVLA and switch to UK plates. If they're found to be over this period, though, the registered keeper is issued with an out-of-court settlement. This is calculated from the average vehicle excise duty multiplied by how long they've overstayed.
• 54,000 learner drivers get points before passing test
Under the new pilot, the DVLA also passes its data on to four participating police forces: Thames Valley, Hampshire, West Midlands and Northamptonshire. These have been given the power to seize or impound the vehicles, too.
The initial six-week trial has now been extended to three months, and continued success could see it rolled out nationwide. Auto Express reported how the Government had no way of knowing how many cars on foreign plates were in the UK or had overstayed. In response, the DVLA is now collecting data from the public, police officers and other enforcement agencies to get a grip on the issue.
• Plans to reduce car insurance premiums
Roads minister Stephen Hammond said: "If the pilot is successful, the DVLA will explore the potential for extending it to more forces. The DVLA's also working with other agencies to establish what other data might be used to identify overstaying foreign registered vehicles."
Foreign truckers in firing line, too
Foreign truckers could be hit with on-the-spot fines for driving tired under new Government proposals. Currently, authorities struggle to issue court summons to foreign drivers with no valid UK address.
The powers would let officers issue penalties up to 28 days after the offence – in line with the rest of the EU.