New plans to reduce car insurance costs announced
The latest ideas will also be used to try to increase competition in the insurance market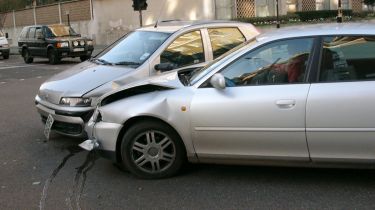 A number of new measures have been announced by the Competition and Markets Authority (CMA) in a bid to increase competition and lower prices for car insurance.
The plans include a cap on the charges passed to the insurer of an at-fault driver in an accident for the cost of providing a replacement vehicle to the non-fault driver, to more closely reflect the costs incurred and remove significant inefficiencies.
Other changes put forward include better information for consumers about their rights following an accident, as well as better information for drivers on the costs and benefits of no-claims bonus protection.
• Garage labour rates on the up
Alasdair Smith, chairman of the private motor insurance investigation group and CMA deputy panel chairman, said: "There are over 25 million privately registered cars in the UK and we think these changes will benefit motorists who are currently paying higher premiums as a result of the problems we've found.
"A cap on replacement vehicle costs will reduce the amounts charged to insurers of at-fault drivers, which will cut out some of the inefficiencies in the system and feed through to reduced premiums for all drivers."
Finally, the CMA is calling for a ban on price parity agreements between price comparison websites and insurers which stop insurers from making their products available to consumers elsewhere more cheaply.
• Autonomous braking could reduce premiums
Steve White, Chief Executive of the British Insurance Brokers' Association (BIBA), said: "BIBA has long-argued that some practices in the motor market, such as anti-competitive parity agreements, are detrimental to customers.
"It is encouraging that the Competition and Markets Authority has been listening and the resulting proposals will be beneficial to consumers."