CCTV camera car ban heralds a new 'fair deal' for UK motorists
The Government acts on an Auto Express campaign with a raft of plans including a ban on CCTV camera cars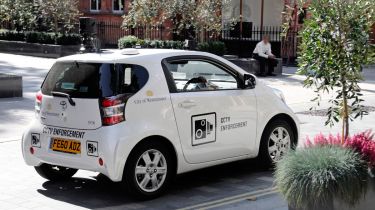 CCTV "spy cars" will no longer be allowed to enforce on-street parking laws in a bid to stop the plague of tickets being issued by post, the Government has said.
Wardens will have to fix a ticket to an offending vehicle's windscreen, rather than film them from a distance. The controversial CCTV camera cars will instead be restricted to use in "critical" safety areas such as outside schools, or on bus lanes or red routes.
• Crackdown on illegal foreign cars pays immediate dividends
The move is part of the Deregulation Bill currently before Parliament. It follows a three-month public consultation on reining in overzealous parking policies, and includes a number of other changes to give drivers a better deal which we've detailed below.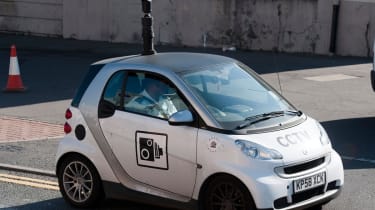 It's a victory for Auto Express, just over a year after we launched our Fair Deal for Motorists campaign calling on ministers to give drivers something back – including to stop using parking fines as a cash cow.
Communities Secretary Eric Pickles said: "CCTV spy cars can be seen lurking on every street raking in cash for greedy councils, breaking rules that clearly state fines shouldn't be used to generate profit."
Patrick McLoughlin, the Transport Secretary, added: "These measures will deliver a fairer deal for motorists, ensuring parking enforcement is proportionate."
The 'Fairer Deal' for Motorists:
Five things changing for the better...
1. Fine discounts on appeal
Drivers to get 25 per cent discount on fine if they lose appeal, under trial scheme. They have to pay full price at the moment. Extra guidance will be given on how to claim costs, too.
2. 10 mins' parking grace period
A new 10-minute grace period will be introduced at the end of paid for and free on-street parking periods. Fines will be frozen for the remainder of this Parliament, too.
3. Broken meter shake-up
Motorists parking at out-of-order meters will no longer be fined if there are no alternative ways to pay. Wardens will be instructed to be less heavy-handed with their tactics.
4. Council veto for adjudicators 
Widening of powers has been proposed for parking adjudicators, so they could be allowed to direct a local authority to stop issuing tickets at a trouble spot or to improve signage.
5. Parking fines usageCouncils will be forced to publish how parking charge income is used in a bid to increase transparency. Residents will also be able to call for a review of charge usage in their area.
What do you think of these proposed changes to parking law? Will they improve the situation on the ground? Tell us in the coments section below..