Kids' car seats carry more germs than average toilet
A new study has revealed children's car seats carry a range of germs and bacteria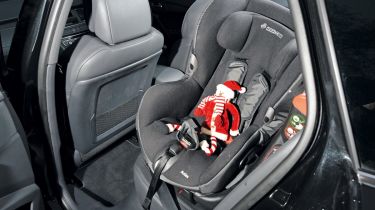 Children's car seats carry twice as many dangerous germs as the average toilet, a new study by the University of Birmingham has revealed.
The car seats swabbed by scientists had 100 germs per square centimetre, compared to just 50 germs in the same area of a toilet. Bugs found included bacteria that can lead to illnesses such as E. coli and salmonella.
Birmingham University also swabbed 20 cars and homes, and found that cars contain more potentially hazardous bacterial and fungal species. The footwell was the filthiest area in a car, with several thousand germs per square centimetre.
• Death of the tax-disc: what it means
To support the study, Continental Tyres surveyed 2,000 motorists and found half regularly drive in vehicles full of clutter, while one in 10 admitted having an accident or near-miss due to the mess in their car.
Nearly two-thirds of drivers aren't aware of the health risks posed by a dirty car, with one in five admitting they only clean inside their car once a year – usually before taking it to a garage.
Mark Griffiths, safety expert at Continental, said: "Clutter and germs can present a real hazard. For example, a can or bottle rolling under a brake pedal would be very serious."
Read more about declining driving standards in the UK here...