Euro NCAP shake-up means two-tier star ratings for cars
New tests only give five stars to cars with latest safety kit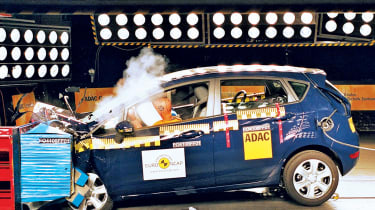 A radical revamp of the European crash test scores means cars will soon be sold with two separate star ratings. Motorists will then have to decide whether to buy the standard car with the lower score, or splash out on a super-safe version instead.
Crash test expert Euro NCAP launches its new star rating scheme in January 2016, targeting drivers who "still consider airbags and seatbelts to be the sufficient safety equipment", according to its secretary general, Dr Michiel van Ratingen.
• Britain is worst country in the world for road rage
Cars launched after this date will only gain the maximum five stars if they have the most advanced crash avoidance systems, like autonomous emergency braking (AEB), pedestrian detection and lane departure warning.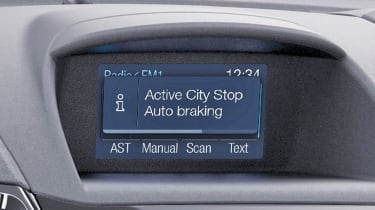 Only manufacturers that make this tech standard across all model variants, and sell in sufficient numbers, will be able to bypass the two-tier star system.
Premium brands like Mercedes and Audi are likely to take this option, van Ratingen says. But he warned: "If they do not sell them in the numbers they predict, the car will lose its five-star rating."
• Survey reveals drivers ignore winter dangers
List prices are likely to be affected by the move, as more advanced optional safety kit is made standard. Insurance premiums may fall as a result, though, according to Philip Jegoe, group rating leader at research specialist Thatcham, for cars "clearly identifiable as having AEB as standard".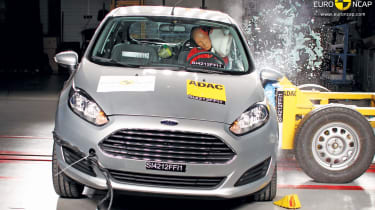 Around 70 per cent of all new cars – including the next Ford Fiesta – will be sold under the two-tier system, van Ratingen predicts, and these will typically achieve three stars without an optional safety pack.
The current Fiesta is a five-star car, but van Ratingen added: "The new Fiesta will have some safety equipment which earns it four stars, but there will then be more optional equipment to increase that to five."
Do you think all cars should be fitted with advanced safety systems as standard? Let us know in the comments below...