Exclusive: survey reveals drivers ignore winter dangers
The AA says half of all winter breakdowns are preventable, but 30 per cent neglect essential checks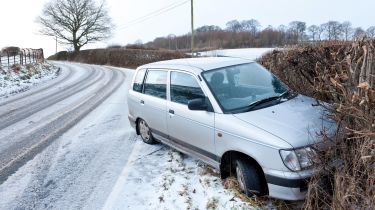 More than 30 per cent of motorists say they will do nothing extra in order to prepare their cars for winter, according to an Auto Express survey.
Despite the adverse effects colder temperatures and wet weather can have on components such as tyres and batteries, 31 per cent of drivers told us they would be doing nothing.
• UK's most dangerous roads revealed
This was closely followed by 30 per cent of respondents who said they'd be checking their car's fluids, tyre pressures and tread depth before winter.
One-fifth of car owners told us they'd be fitting winter tyres to their car, while 10 per cent said they'd be putting an emergency kit in the boot, and the final nine per cent would do all of the above in order to get their car prepared fully.
A spokesman for the AA said he wasn't really surprised by our survey's findings. "People have quite tight, pressured lives and many of us are guilty of not doing the basic checks," he explained.
"Half of the breakdowns we go out to are preventable. If you do weekly and fortnightly checks, you should be okay, and save yourself some money, too."
The AA recommends drivers check their tyres have 3mm tread depth for winter and ensure their batteries are working properly, which can be done by a garage. "Our biggest call-out is for flat batteries," the spokesman told us. "Winter is the 'grim reaper' for batteries."
Ignorance increases risks?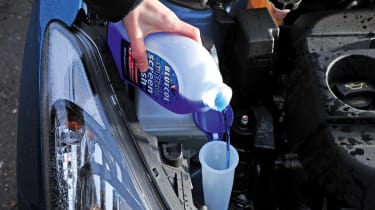 Checking the health of your car during winter is key, but a lack of knowledge could be the real reason some of us don't do it. In fact, a new study found three out of 10 motorists wouldn't know where to find their car's windscreen washer bottle, while over 60 per cent have no idea how to check the engine's oil level.
This ignorance was revealed in research by leasing company Flexed.co.uk. Nearly half of drivers it polled were unaware how to change a tyre, and one per cent didn't know how to fill up with fuel.
Winter Special 2014/15