Bodyshop shortfall could hike insurance prices
Warnings of car bodywork repair delays and increased insurance premiums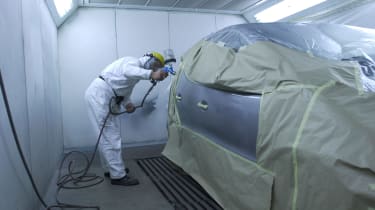 A shortfall in bodyshops will see motorists waiting longer for crash damage repairs and could hike insurance premiums, a new report predicts.
The number of car body repair shops has decreased by a third over the past decade, with another 10 per cent expected to disappear by 2020, according to research by Trend Tracker.
That'll leave a repair capacity deficit in the UK, creating backlogs and frustrating delays for owners while also increasing the cost to insurers.
The rapid decline in bodyshops is down to a lack of demand, as motorists have driven fewer miles and had fewer accidents in the past 10 years.
• False whiplash claims are wasting NHS time
The expense of running a body repair garage that's not used regularly has seen franchises switch to on-site servicing. They now favour using smart repair teams to carry out second-hand refurbishments.
Safety improvements such as ABS, standard in the EU since 2007, have also contributed to falling accident rates, while extra congestion means high-speed accidents are rarer, too.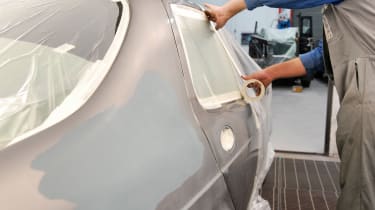 Drivers are therefore less likely to claim for smaller crashes they're involved in, as it's more cost effective to protect a no-claims bonus and avoid paying a policy excess. Policy excess is much higher than before, with comparison websites often offering better deals for higher compulsory and voluntary excess.
Trend Tracker's Robert Macnab said the number of repairs needed is forecast to begin increasing by 2020, due to the number of people on the road rising again as motoring costs fall. And while insurers were spoilt for choice in 2004, quality bodyshops are now rarer.
• More mobile phones being used at the wheel
Technical advances in car production with new materials and hybrid tech mean the average cost of a repair will rise, too. It leaves insurance companies with a decision on how to foot the bill.
Macnab added: "The UK motor insurance market is highly competitive and attempts by insurers to raise premiums have often come unstuck."
Tell us about your experiences with accident repair in the comments below...