Real-world mpg tests still five years away
European carmakers want to delay new real-world emissions and mpg tests by three years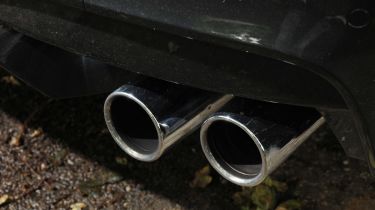 Real-world fuel economy and emissions tests could be delayed by three years if manufacturers get their way, according to a new report.
Members of the European Automobile Manufacturers' Association (ACEA) - which includes BMW, Volkswagen and Fiat Chrysler - are pushing to stop the introduction of new tests until 2020.
On average fuel-efficiency numbers are 38 per cent poorer than official figures claimed by carmakers and this divergence has increased from 15 per cent in 2008 when new CO2 rules were introduced.
The European Commission plans to introduce a new test cycle in 2017 – the World Light Duty Test Procedure (WLTP) – which would close vehicle-testing loopholes such as pre-charging the car battery; using unrealistic vehicle weight and rolling and aerodynamic resistance.
It wants to introduce the more stringent standards by September 2017, but an ACEA paper said carmakers 'cannot envisage vehicle testing beginning before 1 January 2020'. Makers want to delay the overhaul in order to keep using the existing NEDC tests to help them meet the tough 95g/km of CO2 emissions target that's been set for 2021.
Campaigning group, Transport & Environment, said the ACEA - and German Government - were also trying to weaken the 95g/km emissions target. It explained the current target is based on NEDC testing and will need to be adapted for WLTP regulations.
Transport & Environment estimates the equivalent emissions on WLTP is 105g/km but the industry and Germany is claiming it would be allowed to use "flexibilities" in the NEDC procedure. If all of these were allowed the effective WLTP target would be around 120g/km - 15 per cent weaker.
The flexibilites include pre-charging batteries and using rolling roads. The Dutch Government opposed both loopholes while the UK is against charging batteries being allowed to skew results.
If manufacturers miss targets, they have to pay €95 for every car sold that's over the target. The ACEA has already asked to be allowed to miss targets by 2g/km but be exempt from fines.
Greg Archer, clean vehicles manager of Transport & Environment, said: "We all know by now that pumped-up fuel economy figures are the direct result of carmakers gaming the lab tests. David Cameron should do everything at his power to stop Merkel's officials allowing carmakers to keep exploiting test flexibilities to weaken fuel efficiency laws. British drivers will appreciate it."
Let us know what you think about the delay to real-world emissions testing in the comments section below...