Quarter of UK's speed cameras switched off
Shock figures reveal 391 of 1,714 fixed cameras not in use, with mobile sites filling the void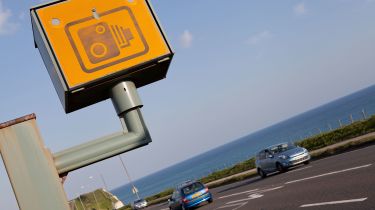 Nearly a quarter of fixed speed cameras in the UK were switched off in 2014, according to data from a Freedom of Information request.
There are 1,714 fixed cameras on our streets, yet 391 – or 23 per cent – aren't in use, the figures from insurance comparison website Confused.com revealed. Police forces counteracted this switch-off, however, by operating 345 mobile cameras across the UK.
• Road closures cost us £1bn last year
And the move to mobile sites has led to more drivers being caught. The number of speeders rose by nine per cent in 2014 compared to the previous year. In total, 1,743,252 motorists were caught exceeding the limit – up from 1,594,132 in 2013.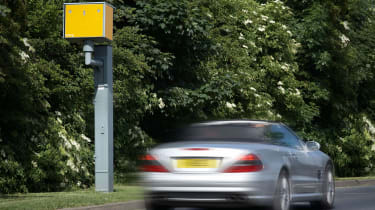 Analysis of the camera breakdown shows mobile sites are three times as effective. Fixed cameras caught nearly one million motorists, while mobile units caught 774,537 speeders, even though there are far fewer of these.
Roger Reynolds, the policeman who first introduced the speed camera to the UK 23 years ago, is sceptical about how the devices are now used.
• Behind the scenes at the lab that helps cut insurance costs
"Speed cameras have not always proven an effective method of tackling speeding offences," he explained.
"Enforcement agencies have been too strict with minor offenders in order to raise revenue and not tough enough with those who really pose a danger on the roads."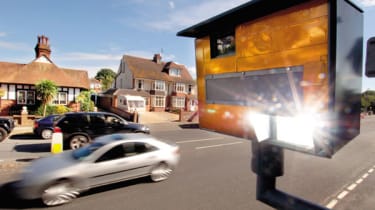 That claim is supported by the figures, which show more than a third of speeders were caught at just 5-9mph above the limit. Only six per cent were caught doing from 20-29mph over. However, there are extremes, and already one driver has been clocked in 2015 by police in Avon and Somerset travelling at 144mph.
Gemma Stanbury, of Confused.com, said: "Speed cameras remain divisive. While many might point to the fact that nearly a quarter aren't in use, people should be keeping to speed limits regardless of whether cameras are there or not."
Do you think enforcement agencies have been too strict with minor offenders and not tough enough on others? Let us know in the comments...