Elon Musk defends Tesla reliability after doubts hit share price
Tesla's share price tumbled 10% following negative results for reliability in US customer satisfaction survey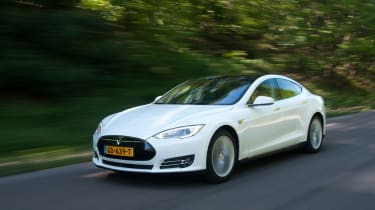 Tesla's reputation has come under fire after its reliability was brought into question by the US publication Consumer Reports removing their recommendation of the Tesla Model S, and downgrading its reliability to 'worse-than-average'. Tesla CEO Elon Musk took to Twitter to defend the reliability of his products, saying only older cars were affected.
The US electric car giant's stock price began to fall shortly after the news broke out, plummeting by 10 per cent to the lowest it has been in nearly six months. However, the price has begun to climb back since.
• New Tesla Model 3: full details
The news comes just months after the Tesla's Model S P85D performance saloon broke the Consumer Reports' 100-point car rating system for the first time by prompting an influx of overly positive user reports.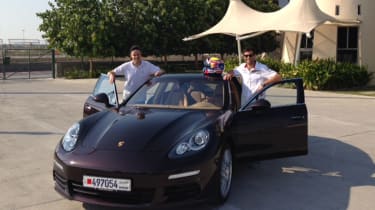 It now appears everyday problems that haunt most other manufacturers such as rattles, sunroof squeals and leaks, and even power train issues have finally found their way to the garages of Tesla owners.
Based on the 1,400 owner survey responses, it has become apparent Tesla has had its hands full with electric motor replacements and drive system fixes - especially for the 2013 Model S versions.
Owners are also reporting issues with Tesla's own charging equipment and the giant iPad-like centre console. The stamp of approval from consumer sites has played a important role in Tesla's marketing campaign in promoting the infant battery technology for the £55,000 saloons.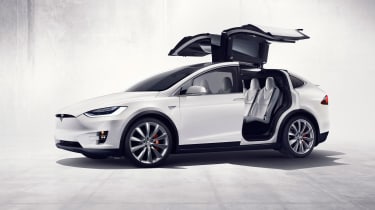 Tesla has previously issued a recall on Tesla Model S models to reinforce the left hand latch of the second row seats. However, the company has been praised for its use of over-the-air updates and upgrades to its software systems, meaning owners do not have to bring in their car for service updates but can download them wirelessly to the car.
Since the story first broke out, Tesla's CEO, Elon Musk, has gone to Twitter to defend the company's status by saying: "Consumer Reports reliability survey includes a lot of early production cars," while also stating the issues highlighted by owners have been addressed with the newer models.
Time will tell whether Tesla's new SUV Model X will experience a similar rollercoaster of reliability reviews but Tesla's status as the car brand that can do no wrong in the eyes of its customers seems to have been tarnished for the first time.
Now tell us what you think about your car in our Driver Power survey...