Drivers told to take care in lethal month on roads
It's Road Safety Week this week, and November is a deadly month for traffic incidents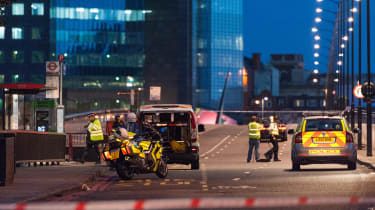 Pedestrian and in-car casualty rates traditionally hit their annual peak in November, with a new report by the Parliamentary Advisory Council for Transport Safety (PACTS) and Direct Line calling on all road users to take extra care this month.
Pedestrians normally account for more than a quarter of all serious injuries in November. From 2010 to 2014 the month has averaged 565 pedestrian casualties – a 42 per cent rise from the year low of 397 in August. Car-occupant casualty rates also peak now, with an average of 832 serious injuries to drivers and passengers.
• Winter tyre test 2015/2016: reviews and UK prices
Over the past five years an average of 2,135 people have been killed or seriously injured (KSI) on Britain's roads in November, too, with people aged 16 to 24 accounting for 24 per cent.
Rural areas where drivers are travelling at higher speeds on unlit roads – such as in Scotland, Yorkshire and North East England – have the highest casualty rate. Built-up areas are generally safer, while London had six of the top 10 most-improved constituencies.
• Grey speed cameras to be gone by October 2016
David Davies, PACTS executive director, said: "The risk to road users is heightened as people travel more in darkness. We want to see our roads and vehicles made safer. We have the tech and understanding to do this. We need to get on with it."
HIGHEST CASUALTY RATES IN RURAL AREAS
Parliamentary constituency
Percentage resident KSI casualty constituency rate above the national average
Banff and Buchan
103%
West Aberdeenshire and Kincardine
79%
Bexhill and Battle
73%
Thirsk and Malton
73%
Louth and Horncastle
72%
LOWEST CASUALTY RATES IN URBAN AREAS
Parliamentary constituency
Percentage resident KSI casualty constituency rate below the national average
Bath
54%
Stafford
45%
Newcastle-under-Lyme
44%
Harrow (west)
41%
North Somerset
41%