Government plans to let learners on motorways, and tougher penalties for phone use
New £2m driver education research to spark road safety revamp for UK roads with driving test and police funding tackled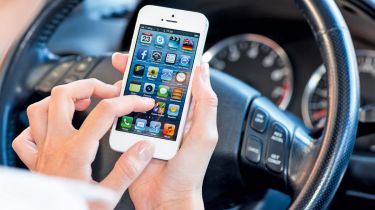 Learner drivers will be allowed to practice on motorways before their driving test while drivers caught using a hand held mobile phone at the wheel will be more heavily punished under new Government road safety proposals.
The policy is part of a £2 million research programme into driver education that also includes improvements to cycle and motorcyle safety and extra cash for police officers to enforce road rules.
• Cheaper car insurance for young drivers: our top tips
Currently, motorists are only allowed on the motorway once they have passed their practical driving test, despite never having driven on the high speed roads before. It's a concern many road safety groups have voiced in the past.
However, under the new Department for Transport (DfT) plans, learners would be offered the opportunity to take a motorway driving lesson with an approved driving instructor in a dual-controlled car.
Four points for using a mobile at the wheel
Penalties for using a handheld mobile phone while driving will also be hiked from three points to four on your licence while fines would rise to £150 from £100.
The proposals are designed to reduce the number of people killed and injured on the country's roads - a figure which rose for the first time in decades last year.
• How to get your driving licence
Transport Secretary Patrick McLoughlin said: "Britain has some of the safest roads in the world but we are always looking to improve that record.
"Today we are delivering common-sense proposals that balance tougher penalties for dangerous drivers with practical steps to help youngsters and other more vulnerable groups stay safe on our roads."
Support from road safety groups
A series of consultations on the specific proposals will follow next year but the ideas have already been well supported by road safety groups.
Steve Gooding, director of the RAC Foundation, said: "One in five young drivers has an accident within six months of passing their test, so putting the learning process under the spotlight has to be a good thing.
• Driving theory test: everything you need to know
"Mile-for-mile, motorways are our safest roads but can be intimidating places for novice drivers. Exploring ways of letting learners have controlled access to them is welcome."
AA president Edmund King added on extra police funding: "Drug-driving is still the hidden killer and official police figures on the problem are only the tip of the iceberg. Extra help for the police to counter drug-driving is welcome and overdue."
What do you think of the new Government proposals? Let me know in the comments section below...