Private firms forced to fund their own traffic cops
Police cutbacks mean businesses and residents are directly footing the bill for UK police officers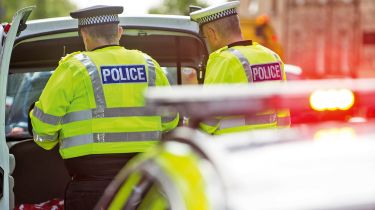 Great Britain is in danger of adopting a two-tier policing system as business and residents pay the wages of frontline police officers. Government funding for police – including traffic officers - has been radically cut over recent years leaving firms to stump up cash to police their areas.
As a result, at least 1,100 police and community officers are effectively being directly funded by the likes of local businesses and homeowners.
There is little doubt that some concerned residents in some UK regions are paying once - via their taxes - for police officers in their neighbourhoods, then again - via the additional monies they are stumping up - to put absent officers back on the streets where they live, drive and park.
• Traffic police numbers cut by a third in the past five years
Kent is understood to receive the most extra cash of any force including nearly £600,000 a year from the Bluewater shopping centre for a dozen officers to patrol its shops and car parks.
The colossal shopping centre was plagued by serious traffic jams over Christmas and a Bluewater spokesman said: "For many years we have had a funded police team onsite and work closely with Kent Police on a daily basis."
A few miles down the road at the Channel Tunnel there is a willingness to admit that many of the police officers working in and around the site are paid by the privately-owned 'Chunnel' business.
• UK car crime rates hit a 20-year low
But a spokesperson refused to say whether its privately-funded cops have powers to stop, fine or even confiscate cars from drivers allegedly committing traffic offences or insurance regularities.
In the Stoke area of Staffordshire, former police chiefs have attempted to launch a scheme whereby local people can collectively pay £1 a day to employ former cops to protect and serve them, their homes and cars.
• Diesel prices fall below £1 per litre
While in a leafy Hampshire village it's understood that a group of residents offered to club together and pay a total of around £60,000 per annum simply in order to reinstate their dedicated beat officer patrol system which, for cost saving reasons, was effectively axed by Government.
Do you think private businesses and individuals should have to fund their own police? Let us know in the comments section below...