Can you trust UK new car sales figures?
New car registrations may be on the rise, but new research suggests up to a fifth could be pre-registrations by dealers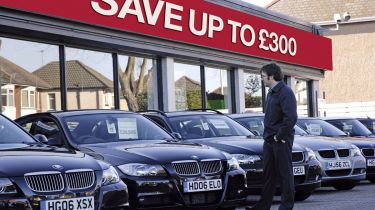 Up to 20 per cent of all new car registrations could be pre-registered, leaving thousands of unsold vehicles sitting on dealer courts and skewing industry figures, new research reveals.
A survey of 200 UK car dealers by industry analysts CAP HPI concluded that 40 per cent of dealers believe pre-registration accounts for between 11 and 20 per cent of all new vehicle registrations.
Research conducted by Auto Express in January this year arrived at a similar conclusion. Our investigation of the vast number of limited mileage cars on offer on manufacturers' approved used schemes found that 15 per cent of all new cars registered could be pre-registered.
What is pre-registering?
A recent survey by the BBC found nearly half of all car buyers are confused by pre-registered cars.
Pre-registering involves a dealership buying new cars from the manufacturer and registering them to itself, making the dealer the first owner. The car already has a number plate and after 90 days can be resold as a used car. It'll have just a handful of miles on the clock - our research found hundreds with less than 25 miles - and will be on sale for a fraction of a new car price.
Pre-registered cars can look like a bargain but, depending on how long they've been sitting on a dealer forecourt or on a disused airfield, some of the warranty will have expired. They also may not be eligible for the same attractive finance deals as brand new cars, while the residual value may be affected both by the age of the car and the fact that you technically will be the second owner.
Unfortunately, UK motor trade organisations and industry bodies have no official record of pre-registered cars. According to the Society of Motor Manufacturers and Traders (SMMT), pre-registration sales are often classified as part of "fleet" sales.
Incidentally, September 2016 registration figures from the SMMT show fleet sales are up by 7.3 per cent compared to last year, while private vehicle registrations have gone negative, down 1.7 per cent. The SMMT goes as far as to say "fleet registrations continue to drive growth [in the automotive sector]" but there has to be a questionmark over where these 'fleet sales' are going.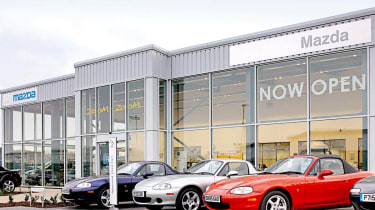 Ford - the UK's biggest selling brand, registering 335,267 cars in 2015 - had hundreds of its popular Fiesta and Focus models for sale with just 25 miles chalked up in September 2016. As did Volkswagen for the Polo and Golf. Vauxhall - the second largest seller in the UK - had more than 400 Corsas and 200 Astras for sale with just a few miles on the odometer. This is the pre-registered car market in action.
• UK diesel and petrol prices: everything you need to know
What do manufacturers and the wider industry say?
A Ford spokesman said its cars were former staff vehicles and models that were damaged between factory and dealer but also admitted to including "cars which are pre-registered and sold as used by Ford-owned dealers in support of their retail activities".
Mike Hawes, SMMT chief executive, admitted it wasn't a new tactic, either. "This is something that has always happened," he said. "Any manufacturer will have a volume target to reach and they have a variety of channels at their disposal to hit those volumes."
• Far eastern brands top new car reliability ratings
There's also an impact to the consumer. Pre-registered cars come with many benefits of buying new but for a fraction of the price. Philip Nothard, retail and consumer specialist at CAP HPI, explained: "While manufacturers fight shy of reporting figures officially, dealers know they can use these vehicles to create attractive deals.
"Large volumes of pre-registered cars can put pressure on the nearly new market yet a savvy dealer will manage this to differentiate the offers and hit their targets."
What do you think of the practice of pre-registering cars? Join the debate in the comments section below...