Far eastern brands top new car reliability ratings
Car brands from Japan and Korea come out on top in the latest Warrantywise UK car reliability and cost of repair ratings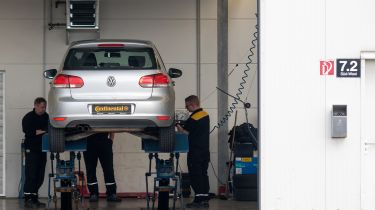 Japanese and Korean cars are more dependable than their European or US rivals, according to exclusive data provided to Auto Express by leading warranty provider Warrantywise. And we can reveal which brands have the highest – and cheapest – repair bills.
Each make was ranked by a dependability factor, based on the number of reported faults or breakdowns, with a score of 75 representing the average. Any rating above that is considered good; below 60 signifies a high incidence of repair work is required. Average costs, age and model were also considered.
To be included in the data, each brand was required to have at least 100 active Warrantywise policies, and in our tables analysing the cost of repairs (right), we've listed the models with the most policies.
Toyota was ranked top for dependability – backing up our 2015 Driver Power satisfaction survey, which rated the iQ as the most reliable model – ahead of Honda and Suzuki. UK big-sellers Ford and Vauxhall were eighth and 17th respectively. The figures also show that list price doesn't guarantee hassle-free motoring as Bentley, Jaguar and Porsche all scored below 60.
When your car does break down, the Warrantywise figures show the average repair cost is £639, with the lowest average bills from Smart and MG. Makers such as Peugeot and Ford also produce models that are among the cheapest to repair.
Average car repair costs: highest and lowest
Most expensive cars to repair
Ferrari
£2,046
Maserati
£1,430
Bentley
£1,356
Porsche
£842
Mitsubishi
£833
Cheapest cars to repair
Smart
£390
MG
£399
Peugeot
£406
Fiat
£417
Ford
£421
The data also reveals owners' warranty habits, with the car's average age recorded. MG owners may enjoy some of the lowest repair bills, but they're among the most risk-averse owners, as the average age of an MG with an extended warranty is 8.34 years.
The average age across our data is 6.29 years, but owners of premium makes such as Land Rover or Mercedes purchase policies for cars over eight years old, suggesting they fear more for reliability than others.
Warrantywise CEO Lawrence Whittaker told us: "There are some obvious trends – such as the more exotic you go in your car choice, the more expensive the repair bills will be.
"But there are exceptions lower down the scale, with some more mainstream brands showing costly repair bills should things go wrong. Unsurprisingly, the Japanese top the chart, with the more exotic Euro brands – and some Brits as well – nestling at the bottom."
• Driver Power 2015: full results
New car reliability ratings
Our table below reveals all on the most – and least – reliable car manufacturers, according to Warrantywise. We ranked all brands with at least 100 active policies.
Dependability score
Make
Average cost of repair
93
Toyota
£592
93
Honda
£535
92
Suzuki
£424
89
Mitsubishi
£833
88
Mazda
£617
88
Hyundai
£577
86
Nissan
£521
85
Ford
£421
85
Subaru
£791
84
Peugeot
£406
84
SEAT
£475
83
Smart
£390
82
Lexus
£603
82
Fiat
£417
82
Volkswagen
£631
82
MINI
£497
81
Vauxhall
£467
81
Renault
£441
80
Kia
£522
79
Chevrolet
£548
78
Skoda
£492
77
MG
£399
77
Volvo
£553
77
Land Rover
£453
76
Saab
£425
75
Citroen
£501
74
Audi
£620
70
Mercedes
£751
69
BMW
£701
64
Chrysler
£464
64
Jeep
£505
64
Ferrari
£2,046
60
Alfa Romeo
£590
57
Porsche
£842
54
Jaguar
£794
41
Maserati
£1,430
14
Bentley
£1,356
Does the data back-up your view on the most and least reliable cars? Let us know what you think in the comments section below...