Honda, Fiat and Chrysler recall 4.5million vehicles over airbag fault
Nearly 4.5million vehicles will be recalled due to potential airbag issues, 1.2million of these are in Europe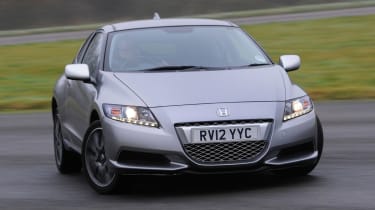 Close to 4.5million vehicles from carmakers Honda and Fiat Chrysler Automobiles (FCA) will be recalled worldwide by Continental Automotive Systems, a subsidiary of Continental AG in Germany, due to potential issues with the company's airbag deployment. The recall affects models built between 2007 and 2015.
Around 1.2million vehicles are said to be affected in Europe, with early estimates confirming at least 1,000 of these are 2009 model year Dodge Journeys and Chrysler Voyagers registered in the UK.
Airbag recalls: models affected
Affected vehicles from Honda in Europe include the following:
CR-V (2007-2011 MY)
CR-Z (2011-2015 MY)
Jazz (2009-2014 MY)
Insight (2010-2014 MY) 
The recall concerns the propellant tablets used in the driver's side airbag inflator units. After time, some tablets can experience alteration which could potentially lead to a more aggressive than necessary combustion in the event of an airbag deployment. No incidents have been reported by customers so far.
Continental's recall comes hot on the heels of last year's Takata airbag debacle. The Japanese rival company issued a 6.5million vehicle recall on top of an existing multi-million recall following potential issues of accidental deployment. A Honda spokesman told Auto Express there may be some overlap with recall notices around airbags already being carried out. 
Vehicles recalled will be checked by manufacturer approved garages, and if a fault is found, a replacement airbag inflator unit will be installed.
Have you had your vehicle recently recalled over potentially faulty airbags? Tell us in the comments below...