UK road network covered by average speed cameras has doubled in the last three years
Last year saw 12 new average speed camera systems installed, with more likely to follow in the future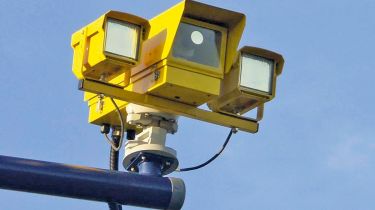 The number of road miles covered by permanent average speed cameras in the UK has doubled in the last three years, new research reveals.
Since 2013, new average speed cameras have been installed on 137 miles of the country's road network. Last year alone saw 12 new systems installed, bringing the total to 50 across the country. There is now more than 250 miles of roads in the UK constantly patrolled by average speed cameras, according to the RAC Foundation.
Much of the increase can be explained by the efforts to cut down on accident rates on the A9 in Scotland. In 2014, the Scottish government equipped over 98 miles of the road with average speed cameras – the longest stretch in the UK. Their presence seems to be working, however, as Transport Scotland quoted the number of fatalities fell by 25 per cent in the first year the cameras were introduced. 
• Speed camera detectors: 2016 group test 
Another reason for their rising popularity is the falling costs of installing cameras. When average speed cameras were first introduced in 2000, it cost taxpayers £1.5million per mile to install. Today the costs have fallen to £100,000 per mile. 
Richard Owen, from Road Safety Analytics, the company which carried out the research for the RAC Foundation, said: "Some of the old fixed speed cameras have been around for 25 years and they are based on 35mm film." 
"They are coming to an end of their life so they're sometimes getting replaced with average speed camera systems." 
• Grey speed cameras to be gone by October 2016
Steve Gooding, director of the RAC Foundation, said: "Average speed cameras are becoming a more common fixture on Britain's roads. Unsurprisingly, the indications are that compliance with the speed limit through stretches of road managed by average speed cameras is high, but the acid test is whether accident and casualty rates have also fallen.
"Rightly or wrongly many motorists perceive the current 'spot' speed cameras to be more about raising revenue for the Treasury than saving lives, but average speed cameras have greater potential to bring drivers on side. Clearly a high compliance rate means a very low penalty rate and hence both road safety and drivers' wallets could benefit from greater use of these systems in appropriate places."
What do you think of average speed cameras. Tell us in the comments section below...