German carmakers raided in steel price-fixing probe
Six German carmakers and parts suppliers have been raided by antitrust officials over suspicions of colluding to fix the price of steel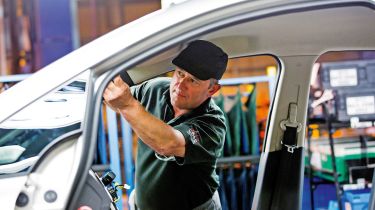 German car manufacturers Volkswagen, BMW, and Mercedes-Benz owner Daimler have been identified as part of six companies raided by German antitrust authorities over suspicions of colluding to fix the price of steel.
The German carmakers confirmed the raids, which took place on June 23rd by the German Federal Cartel office. Parts suppliers Bosch and ZF – the latter known for its dual-clutch automatic gearboxes found in many premium models – were also included in the investigation. The sixth company has yet to be identified. 
The carmakers and suppliers are investigated for potentially colluding – illegally cooperating together to manipulate the overall market price – when buying steel. If found guilty, the companies could face fines up to 10 per cent of global turnover from the Federal Cartel Office. 
• Most economical cars to buy now
Despite aluminium being used more frequently in car production, steel continues to play a crucial role for manufacturers and parts suppliers. According to the World Steel Association, an average car contains around 900kg of steel. Steel still accounts to nearly a third of the raw material costs. 
Price fixing isn't new to the automotive industry. In 2014, European Union antitrust regulators fined German and Swedish engineering groups along with three Japanese parts manufacturers £797.69 million for fixing the prices of ball bearings.
At the time, European Competition Commissioner Joaquin Almunia, said: "If left unchallenged, cartels for car parts might impair the competitiveness of the automotive sector and artificially raise the price paid by European consumers who buy cars."
Is this another scandal the automotive industry will have to face? Let us know your thoughts in the comments below...