Are ethnic minorities charged more for car insurance?
New report claims statistical evidence of an 'ethnic minority penalty' which sees car insurance costs rise in ethnic minority areas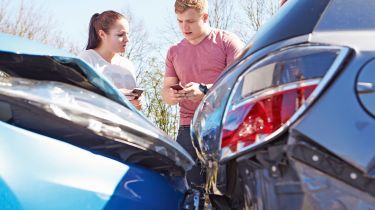 Millions of people who own cars in areas with a large number of ethnic minority households are hit with a penalty of up to £458 on their car insurance premiums, new research has found.
The study authored by data analysts Webber Phillips found a strong statistical link between the proportion of ethnic minority households in an area and the cost of car insurance. The study found up to 12 million people, or more than one in five UK residents, will be hurt by the penalty that ranges from £50 to £458.
The research, commissioned by Thompsons Solicitors, used data provided by the AA for all 125 postcode areas in the UK and concluded the way insurers set their premiums "has definitely produced an inequality of outcome to the detriment of the BME [Black and Minority Ethnic] groups". It added that "insurance providers need urgently to examine their procedures to demonstrate that they are not imposing an ethnic penalty". 
The report also pointed out these variations in insurance prices cannot be accounted for by crime rates, fear of crime, claims data or how affluent the area is. 
Insurance firms: higher costs due to "a range of factors"
The Association of British Insurers has hit back at the research. James Dalton, director of general insurance at ABI, said: "Car insurers have never, and will never, set prices based on ethnicity as it is both ethically wrong and prohibited by the Equality Act 2010. Premiums are higher in certain parts of the country because claims costs are higher in certain parts of the country. 
"The reality is there is a whole range of factors, including postcodes, vehicle type and age that insurers base their insurance premiums on. The car insurance market is highly competitive and customers should always shop around to ensure that they are getting the best deal for them." 
But the report has still sparked concern among MPs. Keith Vaz, MP for Leicester East said he was "concerned" with the findings, and is "seeking an early meeting with the ABI to ask them about what they will be doing to address these concerns."
Trevor Phillips, the founding chair of the Equality and Human Rights Commission, and co-author of the report,  said: "The insurers have serious questions to answer about the way they calculate premiums. It is clear from our research that the ethnic penalty exists in all regions and in areas of affluence as well as poorer areas. 
"We examined the effect of other factors, such as fear of crime and available claims data, but we did not find that these factors carried any significant weight in our model – that is why we had no hesitation in concluding that an ethnic penalty exists."
What do you think about the report's findings? Let us know in the comments section below...