UK dangerous driving laws to get tougher, hints PM
The UK Justice Department is looking to overhaul dangerous driving laws amid concerns existing penalties are too lenient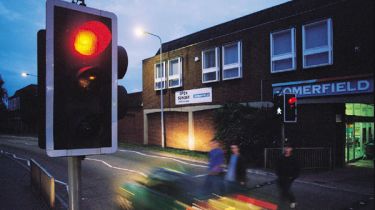 New, harsher penalties for dangerous drivers could soon be brought in by the Justice department, the Prime Minister has hinted.
In response to concerns over the current penalties being too lenient on dangerous drivers causing fatal accidents, Theresa May said: "I'm aware of the concern there is about the law in relation to dangerous driving. I've had a particular case about the daughter of some of my constituents who was killed as a result of dangerous driving." The PM added: "This is a matter that I believe the Justice department is looking at."
• UK road tax changes: everything you need to know
The current penalty for causing death by dangerous driving is a minimum one-year prison sentence and an obligatory two-year driving ban. However, recent months have seen a number of fatal accidents occur as a result of dangerous driving, which potentially could have been avoided had there been harsher penalties in place.
A cyclist was killed earlier this month by a distracted driver who was texting behind the wheel. The driver in question had eight previous convictions, but he had avoided a driving ban by convincing the courts that a driving ban would cause him 'exceptional hardship.'
It was recently revealed the number of drivers escaping a driving ban despite racking 12 or more penalty points on their licence has grown by a quarter in the last year alone. There are now 8,600 drivers on UK roads who have 12 or more points on their licence but still remain behind the wheel. The current law dictates any driver who gets 12 points over a three year period must attend court and faces a minimum six-month driving ban.
• Half a million drivers to face company car tax clampdown
Last year there were 1,732 reported deaths on UK roads, with a further 22,137 drivers seriously injured. The former attorney general Dominic Grieve, however, disagreed with bringing harsher penalties.
Grieve previously said: "The reality is that the offence of causing death by dangerous driving is now effectively the principle tool for prosecuting people who do the very things, including texting or appalling behaviour, behind the wheel and provide adequate punishment."
Are the current penalties on dangerous drivers enough? Tell us in the comments below...