Bad driving adds £562 a year to fuel bills
New study finds drivers with aggressive driving styles visit fuel pumps nearly twice as often as those who drive sensibly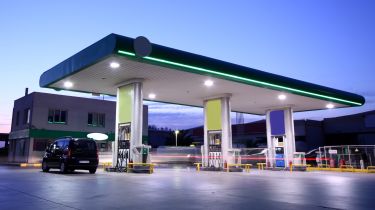 Poor driving habits like aggressive braking or acceleration will cost motorists an extra £562 a year in added fuel bills, new research reveals.
In a new study, insurer Direct Line analysed 319,000 journeys by more than 2,000 drivers and found motorists with the most sensible driving styles spend on average £837 a year on fuel, compared to £1,399 for those with the worst driving habits. This is a difference of 67 per cent and adds up to nearly £50 a month in added fuel bills.
The analysis found drivers with fast and aggressive driving styles drive on average 413 miles between fill-ups, with those who scored the highest in the study, squeezing out 693 miles before needing to top up.
• Most economical cars 2016/2017
Drivers with bad habits who cover 8,200 miles a year, an annual estimate by the Department for Transport, were found to visit a fuel station around 20 times a year to completely refuel their car. This is nearly twice as often compared to those with sensible driving styles, who were found to need to fill up just 12 times a year.
With fuel prices on the rise, the added costs of a heavy right foot will only increase in the future. And while the study focused purely on fuel costs, Direct Line points out that aggressive driving will wear out components like tyres, brakes, clutches and other mechanical components quicker.
• Eco driving tips: how to save fuel in a V8 muscle car
Paul Felton, head of telematics at Direct Line said: "This new research really brings home the impact that poor driving habits will have on motorists' budgets. When you add the fuel savings to the fact that better driving habits will lead to tyres lasting longer, and other wearable components like brakes not having to be replaced as often."
Do you know how much you spend a year on fuel? Tell us in the comments below...